At Your Service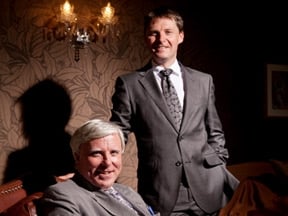 This is an exciting chance to transform your business!
We're currently researching a new series of
At Your Service, starring renowned hotel experts
John and Francis Brennan.

If you own or run a hotel, guesthouse, B&B, hostel, caravan park, campsite, self-catering cottages, etc. then this is your chance to get advice from the Brennans which could change your business forever. We're also looking for different projects for the show so if youre thinking of diversifying, e.g. opening a shop, tearoom or other start-up business, please get in touch if you think the Brennans could help.
We'd love to hear from you so, if youre interested in taking part
and want to be on TV, please contact:
Maggi Gibson, Executive Producer or Claire Small, Producer
Tel: 04890 427646 or 00 44 2890 427646
E-mail: maggi@waddellmedia.com
or clairesmall@waddellmedia.com

www.rte.ie/tv/programmes/atyourservice.html