2010 Series: Programme 4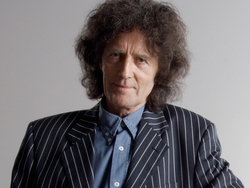 Gilbert O'Sullivan was Ireland's first international pop star.
In the early 1970s he sat on top of the global charts with, Alone Again (Naturally), Clair, Nothing Rhymed, Get Down and Matrimony. The poster pin-up star was up there with the likes of Elton John and The Osmonds but by the mid-70s his career began to wane and by the time he came out of a long legal dispute with his manager in the mid-80s his career had drifted into relative obscurity where it has stayed ever since.
Today, the 62-year-old O'Sullivan is still working, touring and recording from his homes on Jersey and in Nashville, still songwriting from Monday to Friday, nine-to-five, driven to achieve again the chart success he once had.
Filmed throughout 2009 on Jersey, and in London, Nashville and Israel, Gilbert O'Sulllivan - Out on his Own is a fascinating and witty journey through the personal and creative highs and lows of this unconventional soloist, complex, unwavering and often difficult. This is the first time O'Sullivan has given access to a documentary crew, allowing a rare insight into the private world of a single-minded and often pugnacious music man.