David Coleman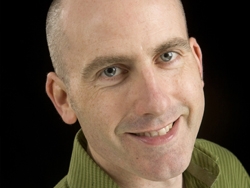 David Coleman
David Coleman is a practicing clinical psychologist. He also presents television programmes, contributes regularly to the Tubridy radio show on 2FM, writes a weekly column for the Irish Independent and has authored two books so far.
David has become best known in Ireland as the presenter of the hit RTE television series 'Families in Trouble', '21st Century Child', 'Teens in the Wild' and most recently 'Families in the Wild'. All of his television programmes have dealt with aspects of family life, parenting and child and adolescent development. A natural communicator, David's style is universally acclaimed as accessible and approachable.
David has also been a regular weekly radio contributor for over five years. His most recent radio venture has been to join the Tubridy show team on 2FM as their regular parenting and family expert. You can listen to David and Ryansort out those childhood issues every second Monday morning after 10am.
David gives lectures and workshops to groups all around the country on topics ranging from parenting to communication. Speaking, in person, to thousands over the last years David enjoys the engagement with a live audience and his entertaining style is always acknowledged.
Not content with his media and lecturing work David is also a bestselling author of "Parenting is Child's Play" a guide to raising children young children. His second book, published in January 2010, is a guide for parents of teenagers called "Parenting is Child's Play: The Teenage Years". He is currently writing his third book all about families.
David is a weekly expert contributor to the Health and Living supplement with the Irish Independent every Monday where you can read his Q&A column in which he responds to readers' queries. He also writes a monthly feature article for the Irish Independent on a range of parenting and family topics.
In the midst of all his media work David still practices as a clinical psychologist and unsurprisingly specialises in working with children, teenagers and their families.
If you'd like any more information about David you can check out his website, www.davidcoleman.ie or you can find him on Facebook or Twitter (@TherapyForKids).