Teddies, Teddies, Everywhere!
February 15 2013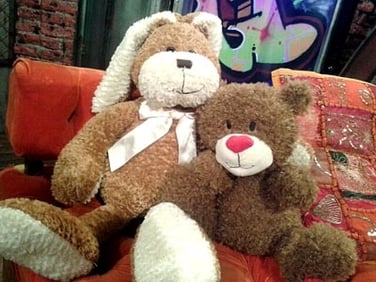 We were talking teddy bears with photographer Mark Nixon in the elev8 loft today – so we brought OUR teddy bears along for a visit!
Meet Seán's teddy James Von Tedlington, and Diana's teddy Princess Loveheart Nosebottom!
James enjoys fine dining, foreign films, and long walks on the beach. Princess loves The Hunger Games, bungee-jumping, and Jedward!
What are YOUR teddy bears names? Tell us all about them in the comments below!
-Seán & Diana :)