WE ARE BACK!
October 1 2012
AGH! ELEV8 IS BACK, AND THE PRESENTERS WANTED TO WRITE A WELCOME BACK MESSAGE ON THE BLOG! KEEP AN EYE OUT HERE FOR THE LATEST NEWS ON THE SHOW!
SEAN
Hey guys,
Can you believe it, ELev8 is back for a third season of crazy antics, giddy games, great guests and general madness. It's going to be absolutely whopper. We've got a whole host of new strands and segments to keep you entertained over the coming months from the supercool "101 things to do before you're a teenager" to our wacky new game "guess the mess" which gives you guys the opportunity to win loads of great goodies using nothing but your memory and mind power. That's only the tip of the entertainment iceberg heading your way at lightning pace so be sure not to miss it, it's going to be a blast! In the mean time to keep you entertained here's a picture of me doing some tightrope walking in America over the summer. (Well it's more tightrope falling off as opposed to walking!!)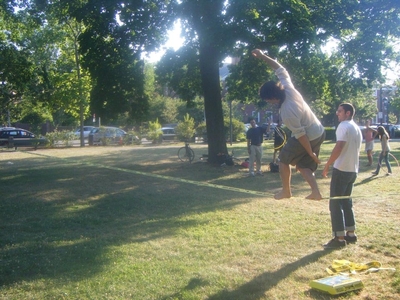 IVAN
Hey we're back! Ive had a great summer i was off in thailand and vietnam which was really good but theres only a couple more days till we're back in the loft and I'm well excited about that. We've been busy all week trying to tidy it up and get ready.
We've got loads of new games and some great guests. A certain set of Dublin twins might be popping in during the week. Cant wait see ya Monday.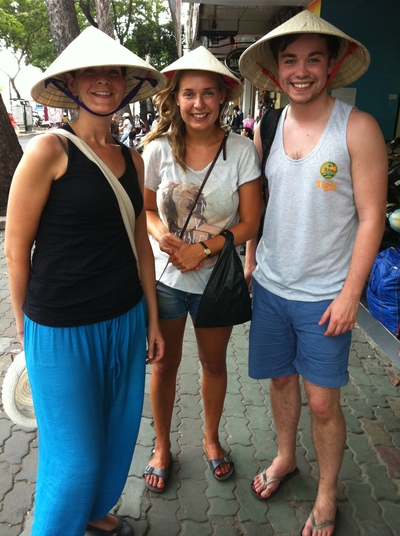 DIANA
YAY! It's a new season of elev8! We're three years old now which means there are lots more candles to blow out on our birthday cake! We've got so many exciting things lined up this- my favourite has to be 101 Things to do Before You're a Teenager where we give you the lowdown on all the things you should have ticked off your "on the road to becoming a teenager" list. Once again we'll have a few superstar guests popping by the loft (including a famous pair of spiky haired twins) and as always we want to hear from YOU! I hope you're as excited for us to be back as I am J Here's a wee photo from my summer with two of my fellow bookworms who I met at the Mountains to Sea book festival! xox