JLS Winners!
March 23 2011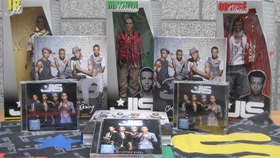 Hey guys!
I hope you enjoyed our JLS special :) We ran a little competition throughtout the show on Monday to give away signed JLS goodies... the winners were:
SEAN MURPHY, CO. MEATH
MEGAN MCCARTHY, CO. CORK
COURTNEY JORDAN, CO. CARLOW
Congratulations! These signed goodies are on the way to you, enjoy!
Diana x