John Byrne is unimpressed with the Denzel Washington-starring vigilante killer movie loosely based on the hit 1980s' TV series of the same name

Noble hinges on Deirdre O'Kane's subtle but affecting performance, and she has the comic timing to do Christina's wit and charm justice. Read our review.

Set your quibbles aside and enjoy the intricate twists and turns of this compelling thriller, which features an outstanding Liam Neeson as the maverick cop, Scudder.
Maps to the Stars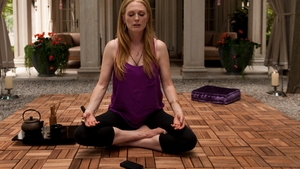 After the dull Cosmopolis, David Cronenberg returns to form in a dark tale from Hollywood, with Julianne Moore, Evan Bird, John Cusack and Olivia Williams delivering particularly strong performances.