Spielberg reunites with Tom Hanks for an entertaining Cold War spy swap drama but neither can resist the urge to preach

A flat end to what should have been an adrenaline-fuelled thrill-ride.

The Dressmaker is a visual feast - contrasting a dreary rural Australian town with outrageous couture costumes - but it's let down by an inflated running time and confused tone.
Review: Black Mass ***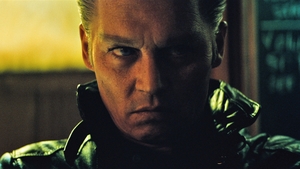 A fourth Oscar nomination for Depp looks like a formality after his must-see performance in this so-so movie about Boston gangster James 'Whitey' Bulger.