This bittersweet documentary tells the story of how life imitated art after the success of Glen Hansard and Markéta Irglová's low-key indie flick Once.

The world will always welcome lovers.

Daniel Radcliffe breaks the rules in a venerable old academic institution? No, it's not Harry Potter, but rather the young actor playing the Beat poet Allen Ginsberg as he tries out love and drugs in dangerous company in 1943.
Old Boy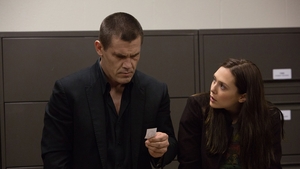 Another week, another mystifying Hollywood remake - this time out, former maverick Spike Lee has a go at Chan-wook Park's brilliantly dark revenge drama, Old Boy