This botched and sanitised biopic of the hardest working man in showbusiness is worth a look for a compelling lead performance by Chadwick Boseman

John Byrne enjoys Tommy Lee Jones' quirky western about an unlikely couple trying to bring three mentally-ill women across the frontier to safety.

Winner of this year's Palme d'Or at Cannes, Winter Sleep tilts at a kind of literary greatness and is less about concealment and secrecy than the director's Once Upon a Time in Anatolia was. Still, it's brilliant.
The Hunger Games: Mockingjay - Part 1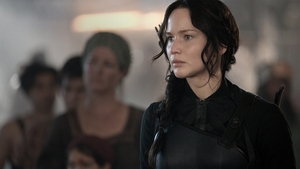 The odds are in its favour.