Director Justin Kurzel's take on Shakespeare's famous tale of greed and ambition is as ruthlessly ambitious as its protagonist.

A youngster, a friendly ghost and an unemployed ghost hunter try to rid their town of an Angry Ice Ghost.

Superbly smart and surprisingly funny, The Martian is an epic blockbuster that showcases Matt Damon and director Ridley Scott at their finest.
Suffragette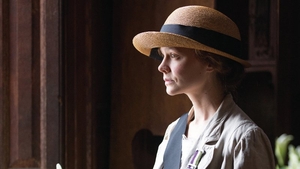 This rather by-the-numbers drama recreates the Suffragette struggle in early 1900s England, through the story of one woman, the laundry girl, Maud Watts (Carey Mulligan) and how her decision to join the struggle sunders her family.