Emma Thompson and Pierce Brosnan star in an uninspiring romantic comedy about a pair of English divorcees who embark on an unlikely jewel heist in the South of France

Punk's not dead! Three teenage girls in 1980s' Stockholm decide to form a band in this gentle and very funny comedy

Let it wash over you.
The Amazing Spider-Man 2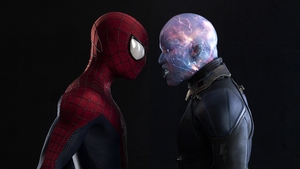 Look out! The kitchen sink is coming right at us!