TV Blog
Thursday 21 Aug 2014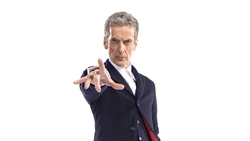 John Byrne's TV choices for the week ahead (Dates covered: Saturday August 23 – Friday August 29).
It's cheerio to Miriam, Nikita and The Simpsons, while in the front door come Doctor Who, Baz Ashmawy and Richard Ayoade.
Pick of the week
Doctor Who, Saturday, BBC One
The hype can finally end. After what seems like an endless wait, Peter Capaldi finally makes his debut proper as the new Doctor Who. Can he carry it off? Only a fool would gamble on failure as this guy is a life-long fan as well as being a great actor. In this ...