TV Blog
Wednesday 16 Apr 2014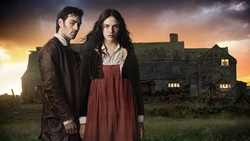 New shows include gothic drama Jamaica Inn, Martin Freeman stars in the TV version of Fargo, and a drama based on the life of legendary comedian Tommy Cooper – while it's goodbye to Endeavour, The Takeover and bonkers drama Hostages.
Pick of the week
Jamaica Inn, Mon-Wed, BBC One
Here's the latest adaptation of the Daphne du Maurier gothic novel of the same name. Spread over three nights, this is the tale of Mary Yellan, a spirited young woman who finds herself alone in the world when her mother passes away. Her only option is to travel to Cornwall ...