TV Blog
Tuesday 21 May 2013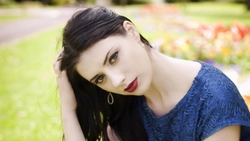 When I arrived at the Cannes Film Festival at the weekend, it poured down with heavy showers. The girls at the Irish Film Pavilion greeted me with ''you bring your wellies?'' - indeed wet hair and big umbrellas being the main fashion statement when I picked up my Official Accreditation badge the Palais des Festivals.
Whatever about the jewels and gold, the most important possession for any Cannes attendee is the accreditation around their necks.
Over on the Croisette, The Irish Pavilion is a white tent with a big Irish flag. Managed by the Irish Film Board, it forms the central ...