TV Blog
Tuesday 16 Sep 2014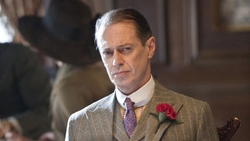 John Byrne checks out the return of Boardwalk Empire, the latest from former Grey's Anatomy star Eric Dane, a modern take on a traditional Sunday night variety show, and Selina Meyer's ascendancy to the White House.
Reviewed: Boardwalk Empire (Saturdays, Sky Atlantic); The Last Ship (Fridays, Sky 1); Sunday Night at the Palladium (Sundays, UTV & TV3); Veep (Wednesdays, Sky Atlantic)
September's the month for major change on TV and the ninth month of 2014 isn't going to be any different. As the autumn schedules begin to get into full swing, there's the double delight of ...