TV Blog
Tuesday 04 Mar 2014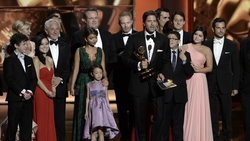 It's comedy all the way as John Byrne takes in the 100th episode of Modern Family, the return of Stewart Lee, and a couple of US cable comedies.
Reviewed: Modern Family (Monday, Sky 1); Girls (Monday, Sky Atlantic); Stewart Lee's Comedy Vehicle (Saturday, BBC Two); Nurse Jackie (Tuesday, RTÉ Two)
Comedy's a tough one as it's more personal than music or even politics. For some, Mrs Brown's Boys is the funniest thing ever to hit the telly world, while others can't stand it. Ditto Monty Python, and I am personally flummoxed when anyone says ...