TV Blog
Thursday 02 Jul 2015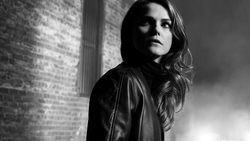 John Byrne's TV choices for the week ahead (Dates covered: Saturday Jul 4-Friday Jul 10)
New and returning shows over the coming days include The Americans, The Last Ship and new drama Crossing Lines, while it's cheerio to the likes of Exiles, Episodes, The Affair and Penny Dreadful.
Pick of the week
The Americans, Monday, RTÉ2
Very few dramas come with as much tension and paranoia as this compulsive period piece set in the 1980s, during the height of the cold war between the USA and the USSR.
Although it's ostensibly a gritty spy story about ...