Music Review
Parquet Courts - "Sunbathing Animal"
Tuesday 10 Jun 2014
Label: Rough Trade
Year: 2014
Duration: 46 minutes
1 of 1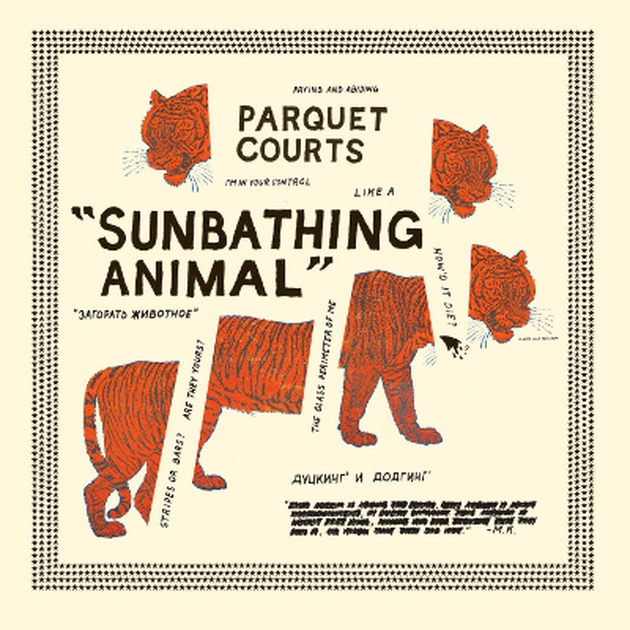 Brooklyn-based four piece Parquet Courts will provide poignant wish fulfilment for unreconstructed rock fans of a certain age. Their sparking and then smouldering third album is a beacon of hope in desolate guitar band land. Full of hot flushes of nostalgia from the class of 1977 to 1979, the likes of Bodies Made Of is all Marquee Moon chime while the title track seethes with snotty punk VU-isms. What Color is Blood? kicks in like Oasis' Roll With It but thankfully becomes a deftly controlled doodlebug of feedback, and Vienna II asks a dangerous question - what would KoL and The Strokes sound like if they jammed together? There is much dodging the cracks in the Pavement too and several songs here might leave Stephen Malkmus misty-eyed. With this third album Parquet Courts may become your new favourite band or supreme masters of studied rock history.
Alan Corr
Tracklisting: Bodies - Black and White - Dear Ramona - What Color Is Blood - Vienna II - Always Back In Town - She's Rollin - Sunbathing Animal - Up All Night - Instant Disassembly - Ducking And Dodging - Raw Milk - Into The Garden