Movie Review
As Above, So Below
Thursday 28 Aug 2014
Director: John Erick Dowdle
Starring: Perdita Weeks, Ben Feldman, Edwin Hodge, François Civil, Marion Lambert, Ali Marhyar
Duration: 93 minutes
1 of 5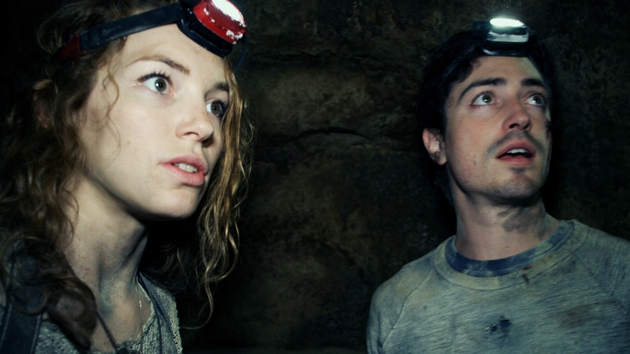 2 of 5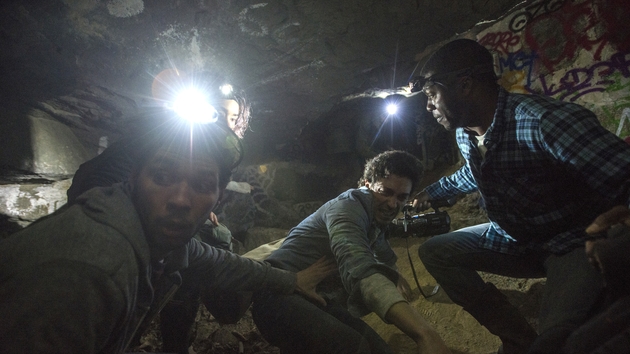 3 of 5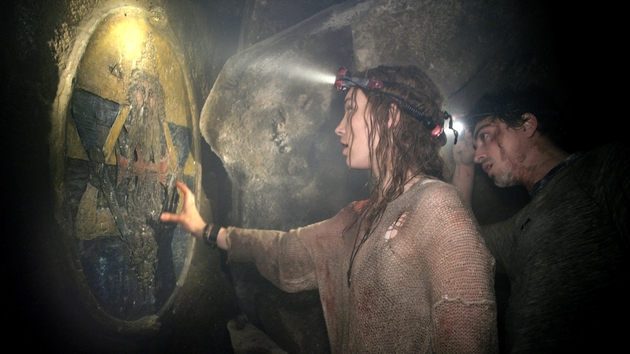 4 of 5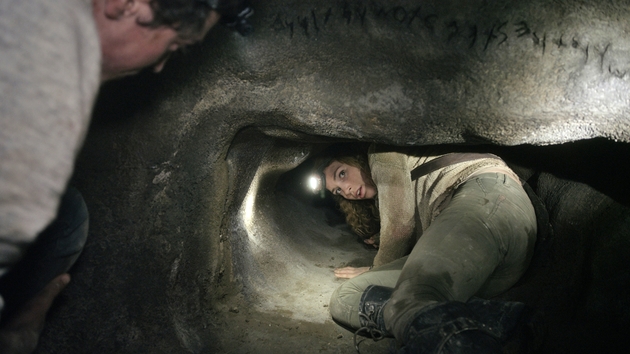 5 of 5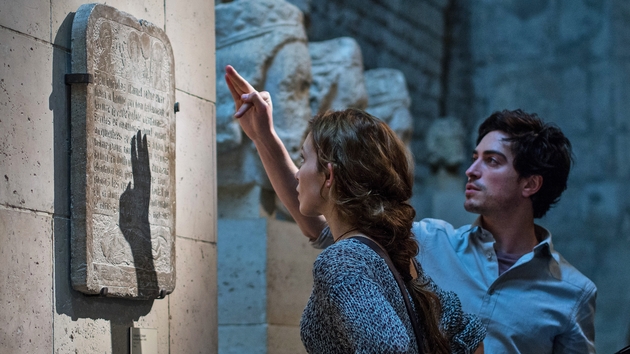 If there's one thing harder to find than good laughs in a cinema it's good scares. How many times have you ponied up after reading some guff on a poster, only to realise that the most frightening thing about the whole experience has been how quickly the person beside you went through that trough of popcorn? If that sounds like an excerpt from your movie life then be assured that found footage frightener As Above, So Below does a very good job. If you're in the mood don't let that uninspiring poster of the upside down Eiffel Tower put you off.
The set-up sees bolshie urban archaeologist Scarlett (Weeks, playing one of the most irritating characters in recent movie history), her genius ex George (Feldman), cameraman Benjy (Hodge) and French tunnel rats Papillion, Souxie and Zed (Civil, Lambert and Marhyar) swapping day for night in the catacombs below Paris in their quest to find The Philosopher's Stone. Now, the last time some of us had dealings with that particular McGuffin was in the first Harry Potter film back in 2001 - and that was enough for two lifetimes. But we're a long, long way from Hogwarts here.
That's as much as you need to know plot-wise, suffice to say that something that gives you the creeps in the real world will more than likely be doing the same here as Scarlett and co get in way over their heads. While some of the dialogue is unintentionally funny ("The packs are buried! What do you mean the packs are buried?! They're buried!"), and the riddles the gang need to solve have you half expecting to see Dusty Bin with a three-pronged fork around the next corner, director Dowdle knows a trick or two when it comes to shaky camera, sound, tight spaces and tension. Devotees of the genre should find reason to rub their hands together in buried-treasure glee. They may also have to console the person sitting next to them. Or finish their popcorn.
The ending is too rushed, with another 10 minutes of terror needed, but they're the only disappointments in a chiller with the right kind of pitfalls for the characters throughout. Hopefully the money men topside will leave well enough alone and not make a sequel.
Harry Guerin