Movie Review
Obvious Child
Thursday 28 Aug 2014
Director: Gillian Robespierre
Starring: Jenny Slate, Gaby Hoffman
Duration: 85 minutes
1 of 1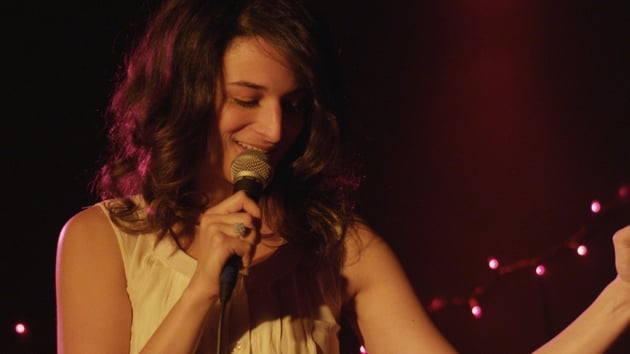 Stand-up comedian Donna Stern (Jenny Slate) plays a small New York club to tiny but appreciative audiences. Her routine is unashamedly foul-mouthed, what used to be called 'toilet humour'. Her Jewishness, her sexuality, her boyfriends are also made into ready material.
Confident and savvy Donna may appear on stage, but off-stage she is touchingly insecure and vulnerable. Traumatised when her boyfriend dumps her, she drinks too much, makes loads of distressed phone calls and ultimately relies on her friend Nellie (Gaby Hoffman) for a shoulder to cry on.
In a memorable scene, she stands in tears, holding a paper coffee cup, directly across the road from her ex-boyfriend's house. She wills him to appear, but when he does it's with the new girl in his life, walking the dog.
Then she becomes attracted to a preppy young man who is not really her type. However, after a night's drinking, they have unprotected sex.
What follows is a compelling, and, at times, moving depiction of a few days in the life of Donna as she tries to deal with the reality of unplanned pregnancy. Lead actress Jenny Slate's performance clearly had much to do with the movie winning the Best International Feature award at this year's Galway Film Fleadh.
Paddy Kehoe