Movie Review
Planes: Fire & Rescue
Wednesday 30 Jul 2014
Director: Roberts Gannaway
Starring: Dane Cook, Ed Harris, Julie Bowen, Curtis Armstrong, Hal Holbrook, Stacy Keach, Terri Hatcher, Anne Meara, Jerry Stiller
Duration: 84 minutes
1 of 4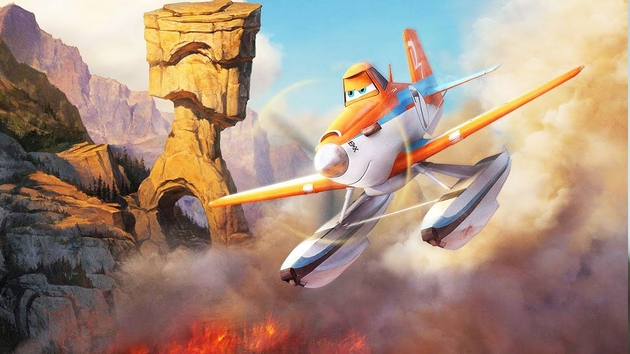 2 of 4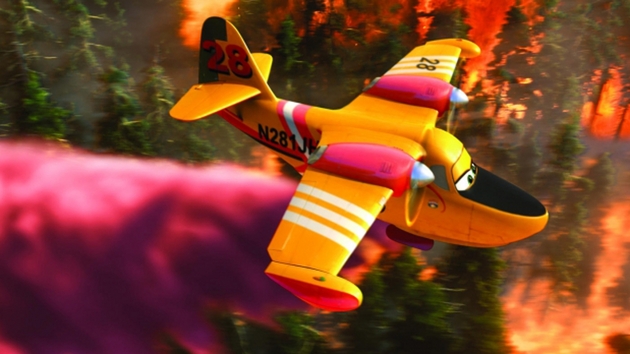 3 of 4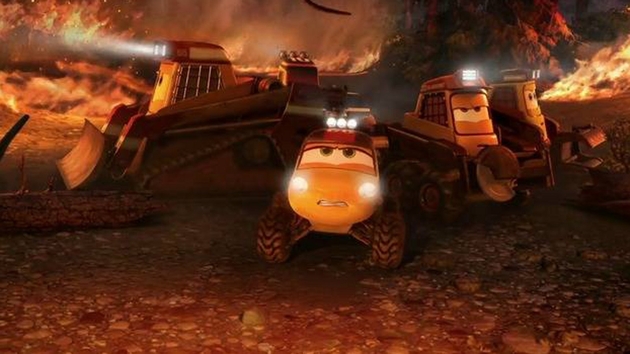 4 of 4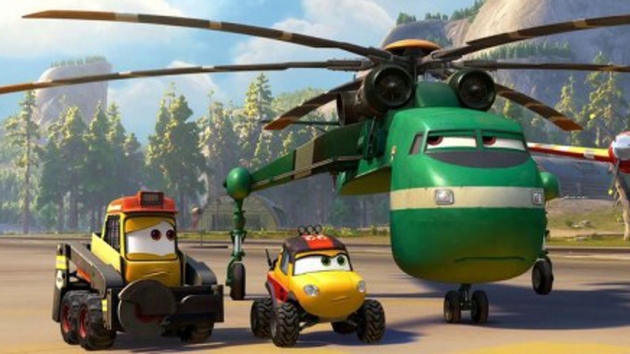 The follow-up to last summer's Planes aims higher than its predecessor with a deeper story for kids about second chances and the value of heroes.

Dusty Crophopper (Cook) has a mechanical setback when his gearbox fails, effectively ending his racing career. With nothing else to do, a downbeat Dusty leaves his trusty Propwash Junction pals - Skipper (Stacy Keach), Dottie (Terri Hatcher) and Chug (Brad Garrett) - to train as an aerial firefighter at Piston Peak National Park. It's here he meets the veteran rescue chopper Blade Ranger (Ed Harris); Lil' Dipper (Julie Bowen), a feisty air tanker with a serious crush on Dusty; and the heavy-load helicopter Windlifter (Wes Studi).

When a raging wildfire breaks out - threatening a newly reopened luxury hotel that's filled with tourists - Dusty has to "step up to the plate" and prove himself. Will he be able to save the day?
With a crew of almost 900, Planes: Fire & Rescue took over four years to make but, unfortunately, the movie feels like it's just another merchandising opportunity.
Adults will find the plot clichéd and heavily reliant on cheap flatulence gags, aircraft puns and pop culture references - although the cheesy "pick-up truck" joke in the country line-dancing bar does work a treat. Sure, the characters are likeable, but they fail to make any lasting impact.
Where Fire & Rescue fares better is in the visuals: the firefighting sequences are particularly striking, with a burning bridge and trapped train among the highlights. The soundtrack also provides a welcome distraction from the childish goings-on, with AC/DC's Thunderstruck played in its entirety at one point.
Disney's latest adventure has just enough heart to warrant a trip before little ones go back to school. If you do go, watch out for a cute subplot involving two old married RVs, Winnie and Harvey, played by Ben Stiller's parents Anne Meara and Jerry Stiller.
Laura Delaney