Jeremy Clarkson has issued an apology to his former Top Gear colleague Oisín Tymon after the Irishman's racial discrimination and personal injury claim was settled.
Ex-Top Gear producer Tymon launched the action against Clarkson and the BBC after an on-location incident last March. No details of the settlement were disclosed, but it is understood to be in excess of £100,000.
It was reported that Clarkson was furious when he was told he could not order a steak after a day's filming in North Yorkshire, punching Tymon and using a racially charged expletive.
In an apology issued through solicitors, Clarkson said: "I would like to say sorry, once again, to Oisín Tymon for the incident and its regrettable aftermath."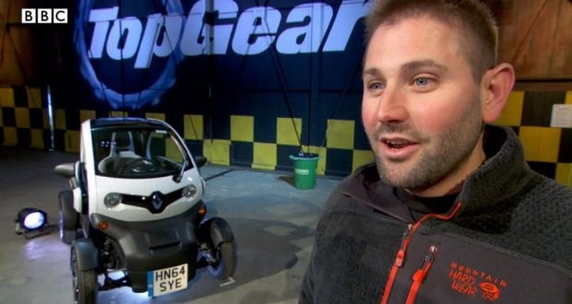 Oisín Tymon
The statement continued: "I want to reiterate that none of this was in any way his fault.
"I would also like to make it clear that the abuse he has suffered since the incident is unwarranted and I am sorry too that he has had to go through that."
Clarkson said he was "pleased that this matter is now resolved. Oisín was always a creatively exciting part of Top Gear and I wish him every success with his future projects," he added in the statement.
Tymon's lawyer, Paul Daniels, from Slater & Gordon, said: "Oisín is keen to put the matter behind him now that it has been brought to a close.
"Oisín greatly appreciates all of the support he has received, including from the BBC. He remains focused on the creative work he loves at the BBC," he added.
Speaking to the Press Association, a BBC spokesman described Tymon as a valued member of staff "who behaved with huge integrity in dealing with the very difficult circumstances last year - a situation in which, as [BBC Director-General] Tony Hall has stated, he was completely blameless."
"We are pleased that matters have now been resolved," the spokesperson continued. "Oisín has made an important contribution to the BBC in his 12 years with us, and we hope to see him continue to realise his potential in his role as a development executive. We believe Oisín has a very exciting future at the BBC."
Clarkson's behaviour cost the controversial presenter his job on the BBC motoring show. He has since agreed a deal to present a new show on Amazon's TV service, where he will be joined by former Top Gear co-presenters James May and Richard Hammond.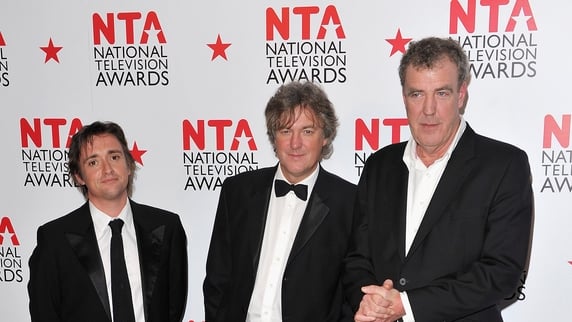 Amazon adventure - Richard Hammond, James May and Jeremy Clarkson
Clarkson has reportedly tried to apologise to Tymon before, and last June he tweeted that he was "so sad and sorry it's ended like this" after his last Top Gear show with Hammond and May was aired.
Chris Evans will anchor the new series of Top Gear on BBC Two, with actor Matt LeBlanc among his co-presenters.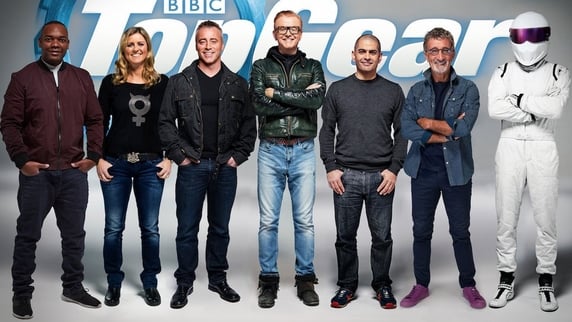 The new Top Gear line-up