Big School with David Walliams and Catherine Tate returns, while Blondie get the BBC Four treatment. Thank GAA It's Friday looks ahead to Sunday's All-Ireland Football Semi-Final between Donegal and Dublin.
Big School, 9.30pm BBC One
Second series of the comedy set in a secondary school, written by and starring David Walliams, with Catherine Tate, Philip Glenister and Frances de la Tour (and guest appearance from Morgana Robinson tonight). At Greybridge School, the teaching staff is as dysfunctional as ever. Miss Postern (Catherine Tate) and Mr Church's (David Walliams) relationship has taken a downward turn after a misunderstanding over a date; the woefully underqualified Mr Gunn (Philip Glenister) is now teaching geography; and Mr Barber (Steve Spiers) has got a new job as the school caretaker.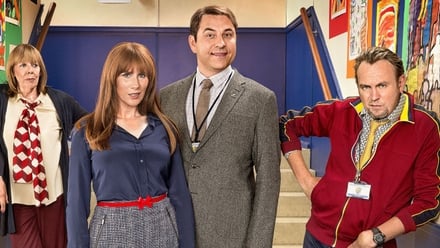 Blondie's New York: The Making of Parallel Lines, 9.00pm BBC Four
In the space of just a few years in the 1970s, Blondie went from a band fighting for punk cred at music venue CBGB in their native New York to international superstardom, thanks in large part to one album, Parallel Lines. In the recording studio with Blondie's frontwoman and namesake, Debbie Harry, fellow band members, and producer Mike Chapman, we get the stories behind hits like Heart of Glass and One Way or Another, whose lyrics were inspired by conversations Debbie Harry had with her ex-boyfriend. At 9.50pm, there's a chance to see the band's Friday lunch-time performance at this summer's Glastonbury festival.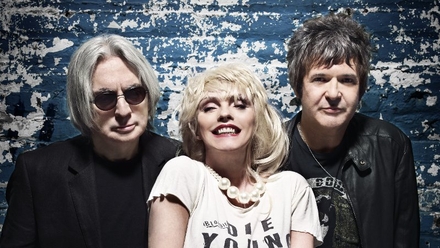 Thank GAA It's Friday, 8.30pm RTÉ Two
This week's programme looks ahead to Sunday's All-Ireland Football Semi-Final between Dublin and Donegal with guest Donegal footballer Rory Kavanagh and other veterans of the counties' 2011 clash, Donegal's Kevin Cassidy and Michael Hegarty and Dublin's Barry Cahill. Rory Kavanagh (pictured) is a key player in manager Jim McGuinness's panel. The last time these two teams met in an All-Ireland Semi-Final was 2011 when Dublin just about managed to break down McGuinness's ultra-defensive formula on their way to winning Sam Maguire. It was a hugely controversial game that provoked strong reaction and plenty of imitations as teams opt for the blanket defence.