A new and star-studded documentary about the enigmatic Kate Bush (BBC Four), The Walking Dead continues its zombie-fest (10.35pm, RTÉ Two), while Match of the Day is the subject of a 50th anniversary documentary (10.35pm, BBC Two).
Running Up That Hill: The Kate Bush Story, BBC Four, 9.10pm
Steve Coogan, Stephen Fry and Elbow's Guy Garvey are among the actors and singers who discuss their love for Kate Bush in this new documentary screened ahead of Bush's 22-night comeback stand in London next week. The programme explores Bush's career and music from her 1978 debut single Wuthering Heights to her 2011 album 50 Words for Snow. Also among the contributors tonight are Pink Floyd's David Gilmour, who is credited with discovering Bush, and Peter Gabriel, who memorably duetted with her on the 1986 single, Don't Give Up. Elton John, and Nigel Kennedy, and musicians who have been influenced by her including St Vincent's Annie Clark, Tori Amos, Outkast's Big Boi, and Tricky also discuss Bush's influence.
The Walking Dead, 10.35pm, RTÉ Two
We're up to episode 12 of the fourth season of this Andrew Lincoln-starring zombie-fest and something strange is stirring as Daryl and Beth seek refuge in the woods. Eventually, conflict emerges between the pair. And then while faced with the day-to-day survival of life outside shelter, a simple request by someone in the group leads to a bizarre but enlightening mission. Sounds all rather intriguing. Don't worry, there'll still be plenty of zombie splatter.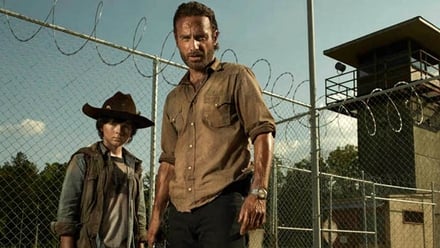 MOTD@50, 10.35pm, BBC Two
As the new English football season kicks off, Match of the Day celebrates 50 years since it was first aired. This definitive documentary charts the history of this programme and highlights its long-ingrained place at the heart of Saturday night television. The show looks at how MOTD has evolved, while remaining the main place for viewers to watch highlights. There's a look at the elements of the show that are synonymous with the show, as well as anecdotes and great moments.