Match of the Day returns on BBC One at 10.30pm with Gary Lineker, as the Premier League gets under way; the colourful life of James Boswell is celebrated at 9.15pm, on BBC Two in Andrew Marr's Great Scots. TG4 has exciting live traditional music performances from Sligo, in Fleadh TV at 8.00pm.
Match Of The Day
10.30pm BBC One
Gary Lineker returns for the show's 50th year – he's not been with it quite that long, of course - with highlights from today's games in the Premier League. Manchester United, under new manager Louis van Gaal, host Swansea City, while Arsenal are thrown straight into a London derby against Crystal Palace. Leicester and QPR begin with home games against Everton and Hull respectively. Earlier in the day, in Football Focus, at 12.10pm, Dan Walker and guests look ahead to the season. Champions Manchester City begin the defence of their title at Newcastle tomorrow.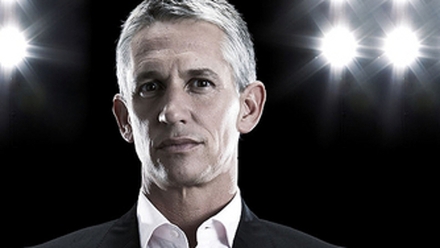 Fleadh TV
8.00pm TG4
Fleadh TV is a great idea, and a nice complementary programme to RTÉ's pre-recorded stuff from last year's Derry event, which has recently been going out on RTÉ One on Friday night. In this case, though, TG4 present live music from this year's Fleadh Cheoil in Sligo, featuring international artists as well as the best new talent from the Fleadh competitions. Presented by Síle Ní Bhraonáin (pictured) Lynette Fay and Sligo legend Cathy Jordan from Dervish. You can also catch further slices of trad fun on Sunday night, at 8.00pm.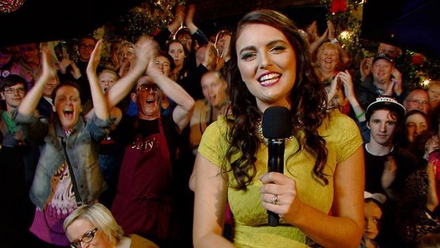 Andrew Marr's Great Scots: The Writers Who Shaped A Nation
8.15 BBC Two
As Scotland stands on the brink of a momentous decision, Andrew Marr explores the writers who have reflected, defined and challenged Scottish national identity over the last 300 years - beginning with an unlikely literary hero, James Boswell. A man torn between his patriotic duty at home and his desire for fame and adventure elsewhere, it is Boswell's colourful life and work that captures so vividly the uneasy relationship between England and Scotland in the century that followed the act of union.
Marr has loved Boswell ever since his mother gave him a copy of his diaries when he was just a boy. It's not hard to see why the tales of a young, ambitious Scot dazzled by the bright lights of London captured his imagination. In this opening episode, Andrew will retrace Boswell's journey from his privileged but austere childhood in Ayrshire, to the vibrant streets of London and on to the epic wilderness of the Western Isles.