Who Do You Think You Are investigates the adventuring spirit in actor Brian Blessed's family at 9.00pm BBC Two. The Shelbourne has a request for a room filled with white roses (8.30pm, RTÉ One) and the compelling series The Honourable Woman continues at 9.00pm on BBC Two, starring Maggie Gylenhaal.
Who Do You Think You Are: Brian Blessed
9.00pm BBC Two
Acting legend Brian Blessed (pictured below) traces his family story in the second episode of the new series. The son of a coalminer, Brian was born in 1936 in Mexborough, South Yorkshire. Today he lives in Surrey with his wife and their many rescued animals. Brian shot to fame in the early 1960s in the police drama Z Cars and went on to star in television, theatre and film, famously playing Prince Vultan in Flash Gordon. More recently he has chaired the quiz Have I Got News For You. He is a passionate adventurer, having made three attempts on Everest and is the oldest man to reach the North Magnetic Pole. Brian discovers another ancestor with an adventuring sapirit, Jabez Blessed, his great-great-grandfather. He survived being orphaned and living rough on the streets of London to father 13 children of his own.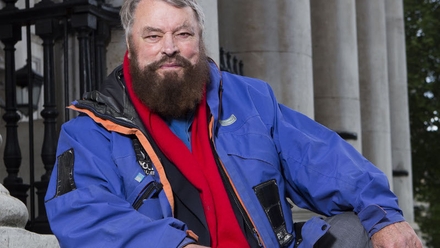 The Shelbourne
8.30pm RTÉ One
It's love and romance this week at The Shelbourne, as a guest requests some help with his wedding proposal by asking hotel staff to fill a room with white roses. Will his girlfriend say yes? No worries, because at the exclusive five star Shelbourne Hotel, the prevailing ethos is about attention to detail. Whether it's a demanding bride, an international celebrity, a head of state or the entire Irish Rugby team, the staff are trained to please with panache and a smile.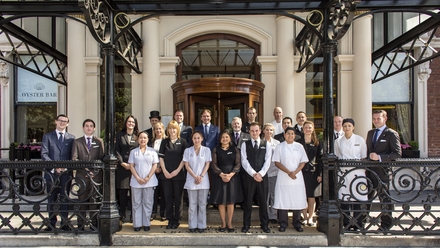 The Honourable Woman
9.00pm BBC Two
Realising Israeli powers had only ever wanted to use the Stein name, company and connections for their own political and intelligence affairs, Nessa angrily forges ahead with the data cabling initiative in partnership with Palestinian Jalal El-Amin. Separately, Shlomo and Hayden-Hoyle discover the CIA was also aware of the Israeli wiretap and, aided by Monica Chatwin, has managed to covertly piggyback on top of it for their own listening purposes. Events take a dark course during a visit to the West Bank to launch the latest phase of data cabling. Starring the magisterial Maggie Gylenhaal (pictured) as Nessa Stein. Irish actor Stephen Rea has been very strong also in this compelling drama.