The Foo Fighters have revealed details of their upcoming eighth studio album Sonic Highways.
The record, which will be released on November 10, was produced by Butch Vig and the Foo Fighters.
The album's eight songs were recorded separately in eight different US cities.
Dave Grohl commented in a press release: "This album is instantly recognizable as a Foo Fighters record, but there's something deeper and more musical to it.
"I think that these cities and these people influenced us to stretch out and explore new territory, without losing our 'sound'."
Check out the Sonic Highways track list below:
1. Something From Nothing
2. The Feast and The Famine
3. Congregation
4. What Did I Do?/God As My Witness
5. Outside
6. In The Clear
7. Subterranean
8. I Am A River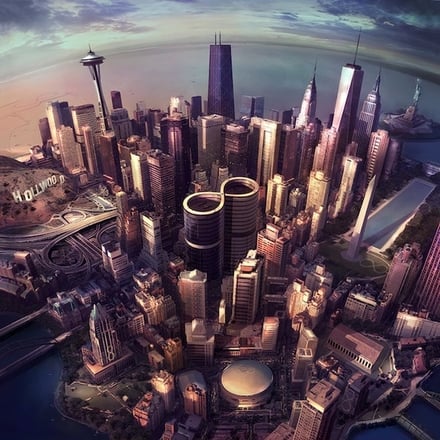 Artwork for Sonic Highway