My Great War (9.35pm RTÉ One) is a two-parter in which young descendants go in search of the truth about their ancestor's First World War involvement; Long Lost Family (9.00pm UTV) promises 'the most extraordinary search ever undertaken' by the programme's producers.The crime drama series, Person of Interest, starring Jim Caviezel, continues at 8.30pm on RTÉ Two.
My Great War
9.35pm RTÉ One
The first in a two-part documentary series which continues tomorrow (Tuesday) night. 200,000 young Irish men fought in World War One, 30,000 or more died in far flung battles from Gallipoli to Yprès and the Somme. Yet until this centenary year, they were largely written out of history. In My Great War, young descendants of Irish soldiers journey from Ireland to Europe to hear the story of their great-grandfathers, aunts and uncles who fought in the British Army. Picture shows Seán Malone who goes in search of the truth about his relative, Sergeant Michael Curley.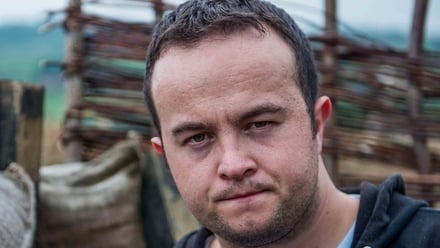 Person of Interest
8.30pm RTÉ Two
Reese is out of his element when The Machine's latest number sends him to the suburbs, forcing him to play house and go undercover in an idyllic neighbourhood. This crime drama series stars Jim Caviezel (The Thin Red Line), Emmy winner Michael Emerson (Lost), Oscar nominee Taraji P.Henson (Hustle & Flow) and Kevin Chapman (Mystic River). Caviezel plays the once presumed-dead former CIA agent, John Reese who teams up with mysterious billionaire Harold Finch (Emerson) to prevent violent crimes with high-tech surveillance and their own brand of vigilante justice.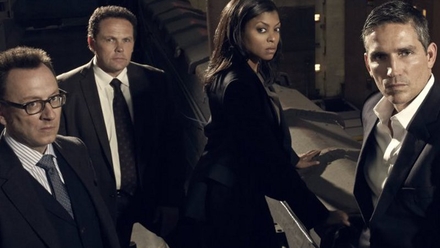 Long Lost Family
9.00pm UTV
The popular series returns with 'the most extraordinary search ever undertaken' by its producers. The programme features a mother looking for her daughter from whom she was separated when she was just ten days old.
In a first for the series, the programme-makers also seek out for the baby's father, a man who has spent a lifetime yearning for the chance to give his daughter a hug. The painstaking search took the programme from Colonial Kenya in the 1950s to the heart of the World War I battlefields in Northern France.
Sixty six year old Inge Dart grew up in Kenya, overshadowed by her domineering mother. Inge became pregnant at 19 with her childhood sweetheart Jeremy, but her mother sent Inge half way around the world to have her baby in secret. Banished to Surrey, Inge was taken in by a couple who looked after her until her daughter was born.
In the ten days that followed, she cared for her baby, knowing time was running out. The only joyous moments were when Jeremy visited and the young couple were able to enjoy what little time they had with their daughter. The loss of her baby has haunted Inge ever since. Picture shows presenters Davina McCall and Nicky Campbell.