The All-Ireland Senior Football quarter-finals are the big GAA event of the day on RTÉ Two's The Sunday Game Live, the Commonwealth Games Closing Ceremony is at 9.00pm on BBC One, while UTV has a fascinating WWI documentary at 10.15pm, Brothers in Arms.
The Sunday Game Live
RTÉ Two, 1.30pm
Michael Lyster is joined by Ciarán Whelan, Colm O'Rourke and Joe Brolly for a live All-Ireland Senior Football quarter-final double bill from Croke Park. First up Kerry take on Galway, throw-in 2.00pm, with commentary from Marty Morrissey and Tommy Carr. That's followed by Mayo v Cork, throw-in 4.00pm, commentary from Darragh Maloney and Martin Carney. See also The Sunday Game, at 9.30pm on RTÉ Two. Des Cahill and guests Dermot Earley Jr and Kevin McStay take a look back at the weekend's championship action, including this afternoon's All-Ireland Senior Football quarter-finals. Marty Morrissey is pictured below.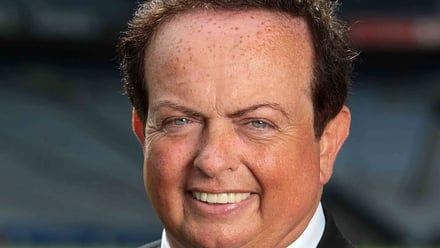 Marty!
Commonwealth Games Closing Ceremony
BBC One, 9.00pm
Gary Lineker, Clare Balding and Hazel Irvine present live coverage of the Closing Ceremony of the 2014 Glasgow Commonwealth Games. The 4,500 athletes from the 71 competing nations and territories will have their chance to say goodbye to the 20th Commonwealth Games during a glittering ceremony at Hampden Park. Glasgow 2014 was the largest multi-sport event ever held in Scotland and featured 17 different sports across 11 days of competition.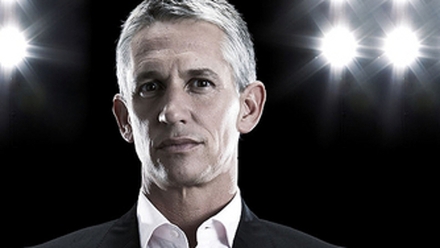 Gary Lineker
Brothers in Arms: The Pals Army of World War One
UTV, 10.15pm
"We've never been out of England, we've never seen nowt," said the late George Littlefair, recalling his First World War experience. "As I tell you, we were raw country lads, never seen nowt. Aye, that was how we felt. It wasn't damn long before we were learning, I'll tell you." This new documentary tells the story of the young British men who signed up for the army with their friends and fought together on the Western Front in the First World War. Brothers in Arms: The Pals Army of World War One brings alive the stories of life in the trenches through rare archive footage and interviews with veterans who fought at the Somme, facing the German artillery, mustard gas and trench foot in horrendous conditions.