Joe Brolly and Orla Tinsley are among Miriam's guests; The Dark Charisma of Adolf Hitler reaches its conclusion on RTÉ Two; and the BBC and 25 other broadcasters open up The Great War Diaries - here are our picks for today, August 2.
Saturday Night with Miriam
RTÉ One, 9.40pm
Barrister, pundit and campaigner Joe Brolly, cystic fibrosis campaigner and writer Orla Tinsley and one woman's tragic tale of the aftermath of Malaysian Airlines flight 370 are featured on tonight's show.
Sara Bajc, an American schoolteacher whose partner, Philip Wood, is among the 239 people still missing from Malaysian Airlines flight 370 talks to Miriam about her search for answers.
Also on the show, Kildare woman and campaigner Orla Tinsley on opening a brand new chapter in her life, food critic Paolo Tullio on his own fight for life and Coláiste Lurgan students - all 180 of them - perform their version of Vance Joy's Riptide as Gaeilge.
The Dark Charisma of Adolf Hitler
RTÉ Two, 7.05pm
The third and final part of this riveting documentary series written and produced by Laurence Rees, who won a BAFTA for his previous series Nazis: A Warning from History and a Grierson Award for his Auschwitz: the Nazis and the Final Solution. With the help of testimony from those who lived through those terrible times, film archive - including colour home movies - and specially shot documentary footage, we learn how Hitler tightened his stranglehold on the German people and launched Total War in Europe.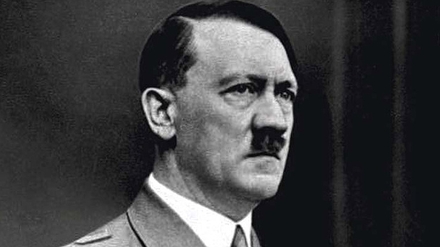 Great War Diaries
BBC Two, 6.10pm
Ten years in the making, Great War Diaries sees 25 broadcasters from around the world come together to produce this global event for the centennial of World War One. The series tells the story of 1914-18 solely through the eyes of those who lived it. Inspired by letters and journals from the Great War, it follows the individual stories of 13 people whose writings are woven into one compelling story. As this was the first truly global war, the diarists are global as well. Hailing from the involved powers, and from all walks of life, they represent a cross-section of society itself. Their writings focus on what archival and historical analysis cannot reveal: personal tragedy, love, happiness, pain and grief.