Former Busted star Charlie Simpson has spoken about his new album Long Road Home.
The 29-year-old Year 3000 hitmaker insists that his second studio album was the hardest record he's had to make.
Speaking to Digital Spy about his new album, Charlie admits that Long Road Home was the hardest record he's had to make, saying: "Just because halfway through the process I was kind of tired with what I was coming out with. I'd come back to them like, 'I just don't really like them'. That was a really tough moment.
"When you're sat in a room on your own to write music, and you've got no-one to bounce ideas off… It just became a little too much I think, and I just had to stop. I said to my manager, 'I just need to stop writing, and just go away from this'. Luckily, it kind of timed with me going to the States for a couple of months to do a tour, so I just didn't think about it."
When asked if Fightstar, the alternative rock band he joined after Busted, who announced a hiatus in 2010 will ever reunite, he added: "Yes! I actually just talked to my manager yesterday about maybe doing… it's going to be the 10th anniversary of the first EP, so we're thinking about doing a show. A lot of people have asked me what's going on with Fightstar, so we might just put it on a guerrilla show to suddenly put on sale and see how it goes.
"But we're definitely going do stuff in the future. My focus is very much on Long Road Home for the next 6 to 12 months, and then we'll see. Once this album comes out, I've been thinking about picking up the electric guitar again and seeing what comes out..."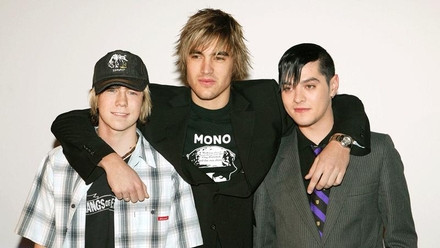 Busted back in their heyday