Game of Thrones star Kit Harington, Doctor Who's Karen Gillan and Girls star and creator Lena Dunham have all been cast in Andy Samberg's upcoming HBO movie.
The new mockumentary called 7 Days in Hell follows Samberg as an arrogant tennis star who comes up against his arch rival (Harington) at Wimbledon.
The movie, which will be shot in a behind-the-scenes documentary style, will also star Michael Sheen, Mary Steenburgen, Howie Mandel and Samberg's former Saturday Night Live co-stars Will Forte and Fred Armisen.
Jake Szymanski (Brooklyn Nine-Nine, Saturday Night Live) will direct the mockumentary.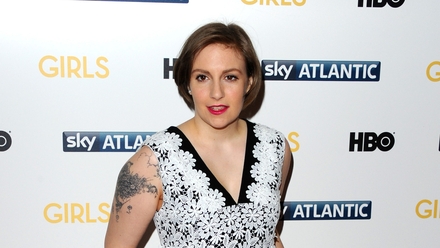 Lena Dunham for 7 Days in Hell