Anthony Hopkins will star in the pilot for JJ Abram's HBO sci-fi Westworld.
The Oscar-winning actor will play Dr Robert Ford, the man at the helm of a futuristic theme park, according to Entertainment Weekly.
The character is described as "the brilliant, taciturn and complicated Creative Director, Chief Programmer and Chairman of the Board of Westworld; Ford has an uncompromising creative vision for the park - and unorthodox methods of achieving it."
Actress Evan Rachel Wood has also been cast as Dolores Abernathy, a "quintessential farm girl" who is about to discover that her entire existence is an elaborately constructed lie.
If the series is picked up, the show will mark Hopkins' first regular TV role.
Westworld is inspired by Michael Crichton's 1973 film of the same name.
Abrams is developing the show with Jonathan Nolan, who will also direct the pilot episode.
Abrams will executive producer alongside Bryan Burk (Revolution) and Jerry Weintraub (Behind the Candelabra).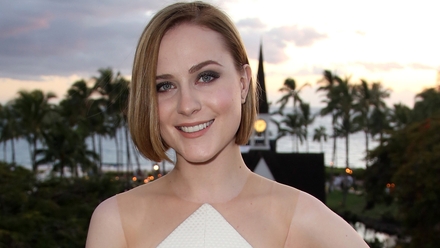 Evan Rachel Wood for HBO pilot