Survival, soul-searching sweetness and science are our selections for tonight.
I Am Legend
9:35pm, RTÉ One
The post-apocalyptic movie has, at its best, the ability to frighten and fascinate in equal measure. And while the Will Smith-starring I Am Legend has some pacing problems (too much of a rush in the final third), it is a decent addition to the genre. Based on Richard Matheson's classic book of the same name - as was the Vincent Price-starring The Last Man on Earth and Charlton Heston's The Omega Man – it finds Smith's character Robert Neville searching for other survivors and trying to stay one step ahead of cannibals in a ruined and empty New York. Smith's subdued performance as humanity's last hope is perfectly judged, while his isolation is deeply affecting. Get your supplies in and hunker down.
About Time
8:00pm, Sky Premiere
Domhnall Gleeson tries on the Hugh Grant crown for size - it fits - in rom-com supremo Richard Curtis' (Four Weddings and a Funeral, Notting Hill) looping narrative love story. Gleeson plays Tim who, like all the other men in his family, can travel through time - all he has to do is jump into a wardrobe and, after a bit of metaphysical mumbo jumbo, he's back where he wants to be. There are a lot of déjà vu dilemmas ahead, but first to right that New Year's Eve party... And Tim's not the only one to have been here before, because those of us whose seen-it-a-hundred-times-will-watch-it-again movies include Four Weddings and a Funeral, Notting Hill and Love Actually will find plenty of comfort blanket familiarity in About Time. The surprise is that, in between the Curtis calamities, characters and ideals, there are plenty of lump-in-throat moments and heavy questions of the awake-at-4am variety.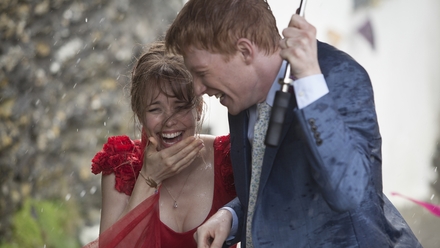 Operation Cloud Lab: Secrets of the Skies
8:00pm, BBC Two
A contender for the best titled documentary series of the year concludes, as the Cloud Lab team continue their journey across the US in the world's largest airship to study the relationship between life and the atmosphere, and how the latter changes the higher you go. In tonight's show they're looking for living organisms in the 'death zone' of high altitude, doing a high altitude, high opening (HAHO) sky dive and studying how human behaviour impacts on the atmosphere. Bound to find out something out here you never knew.