There's some great telly tonight with Devious Maids (8.40pm, RTÉ Two), The Americans (10.25pm, RTÉ Two) and Ray Donovan (10.00pm, Sky Atlantic) the pick of the bunch.
Devious Maids
8.40pm, RTÉ Two
Last week's pilot episode was great fun, and it looks like Desperate Housewives creator Marc Cherry has another big hit on his hands. Valentina's plans to get closer to Remi continue to irritate Zoila. Rosie gets caught in the middle when Spence accuses Peri of cheating. Carmen takes advantage of Alejandro and Odessa being out of the house, much to Sam's dismay. Marisol tries to figure out a way to spend more time at the Powell house.
The Americans
10.25pm, RTÉ Two
Paranoia soaks through every pore of each character in this absorbing drama about Soviet spies looking to destroy capitalism from the inside while posing as genuine 'Mericans in 1980s USA. A new mission with international stakes has Philip calling on Annelise for assistance just as an old foe returns to DC with a vendetta. Stan makes a discovery that could put the FBI hot on the trail of illegals.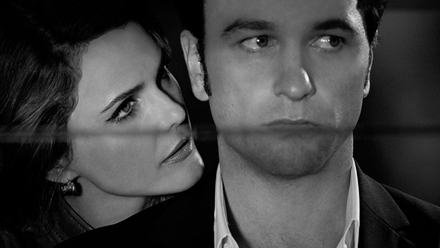 Ray Donovan
10.00pm, Sky Atlantic
As season two of the compelling drama starring Liev Schreiber and Jon Voight continues, Ray forces Mickey to return to LA to face Ed Cochran. The FBI agent makes a public announcement regarding the shooting of Sully Sullivan, but over in Boston, inquisitive reporter Kate McPherson (Vinessa Shaw) isn't convinced by the story. As Kate plans her own investigation and sets her sights on the West Coast, Ray takes decisive action in his efforts to control his unpredictable father.