Zac Efron has topped Heat magazine's list of the Hottest Hunks of 2014.
The Bad Neighbours star took the top spot from last year's winner Tom Daley, who was in second place this year.
David Beckham was in third place, while Harry Judd and Leonardo DiCaprio completed the top five.
A newcomer this year was Northern Irish actor Jamie Dornan, who was ranked in eighth place ahead of his highly-anticipated turn as Christian Grey in the Fifty Shades of Grey film.
Heat Editor-in-Chief Lucie Cave said: "Sometimes the endless procession of sexy celebrity men can seem insuperable."
She continued: "Leafing through image after image after image can be tough, but Heatworld users managed it – they voted in their thousands and selected Zac Efron as the hottest man alive. For their fortitude and courage, we thank them."
Check out the Top 10 below:
1. (4) Zac Efron
2. (1) Tom Daley
3. (3) David Beckham
4. (25) Harry Judd
5. (33) Leonardo DiCaprio
6. (12) Bradley Cooper
7. (11) Gary Barlow
8. (-) Jamie Dornan
9. (5) Ryan Gosling
10. (63) Henry Cavill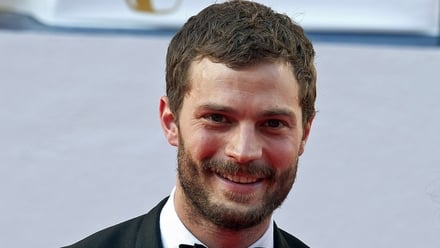 Jamie Dornan is a newcomer on Heat magazine's Hottest Hunk list