The crime drama, Person of Interest, continues with a double bill at 8.30pm, RTÉ Two, while Clothes to Die For (BBC Two 9.00pm) investigates the Bangladeshi clothing factory disaster at Rana Plaza; Long Lost Family (9.00pm UTV) has a fascinating adoption story.
Person of Interest - Double Bill, 8.30pm RTÉ Two
Presumed-dead former CIA agent, John Reese (Jim Caviezel) teams up with a mysterious billionaire to prevent violent crimes with high-tech surveillance and their own brand of vigilante justice. With Finch back in the Library, Reese returns to field work, only to face his toughest case yet - protecting the privileged daughter of a Brazilian diplomat.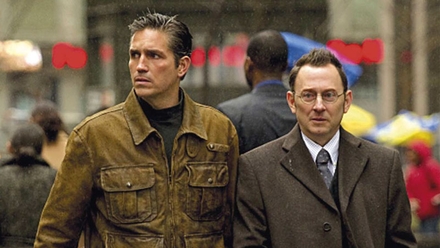 Person of Interest
Clothes to Die For, BBC Two 9.00pm
In April last year more than a thousand people were killed when the Rana Plaza, a factory building in Bangladesh, collapsed. Over two thousand workers were injured and many were rescued by ordinary local people. Many of those who died in the building were making clothes for western companies. Survivors tell their remarkable story of survival and escape in tonight's film. The Bangladesh clothing industry now accounts for almost 80 per cent of the country's exports. An army of cheap labour has ensured that the country has become the second largest supplier of clothes in the world, second only to China in providing employment for millions of people, most of them young women. The programme also looks at how some things have changed in the industry since the disaster. Below, a woman holds a photograph of a missing relative at Rana Plaza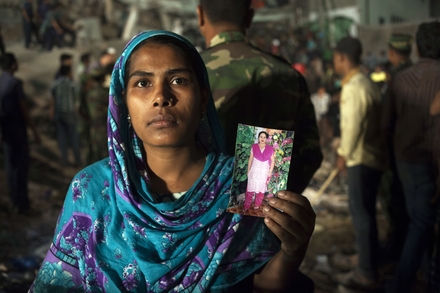 Clothes to Die For
Long Lost Family, 9.00pm UTV
Given up for adoption at birth, 44-year old Sara lost her adoptive mother to cancer when she was a teenager. Today she is searching for her birth mother. Growing up, Sara had a happy childhood with her adoptive parents until her mum fell ill with cancer when Sara was nine. A few years later, when Sara was a teenager, her mother died. Questions about her birth mother began to surface and despite fearing she was being disloyal to her adoptive mother, Sara felt driven to begin searching for information. She learned that her mother had emigrated to Jamaica in the 1970s. With this revelation Sara's hopes of ever finding her birth mother ended. Presented by Davina McCall and Nicky Campbell, pictured below.