Pretty Little Liars star Ashley Benson would love to work with Woody Allen or Quentin Tarantino.
The 24-year-old Spring Breakers actress revealed her wish-list of directors whose projects she wants to be involved in.
Speaking to Company magazine, she said: ''I've always wanted to work with Woody Allen - I'm a huge fan of his, I love all his movies.
''And Darren Aronofsky and Quentin Tarantino - he's pretty awesome and I want to be one of his badass characters.''
When asked if she would like to win an Oscar one day, she said: ''Oh, man, I mean, yeah, that would be awesome, but you never know. Even just to attend the Oscars and see everybody would be pretty cool.''
Benson also revealed some actresses she admires, saying: ''I love Michelle Williams, she's really great. I love Natalie Portman's work. I love Julia Roberts and Scarlett Johansson. There are so many...''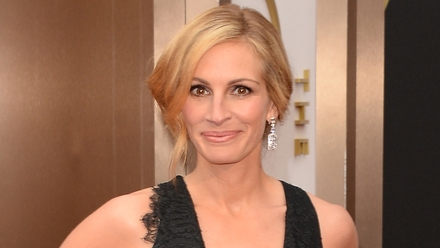 Julia Roberts