A procedural, a true story and a tribute to a literary great are our choices for tonight.
CSI: Crime Scene Investigation
9:00pm, RTÉ Two
The boffins are back in a double bill for the new series. Season 14 opens with The Devil and D.B. Russell, which picks up from the final episode of last season and finds Russell and the team trying to find Morgan and Ellie Brass following their kidnapping by that old chestnut, a ritualistic killer. Episode two on Wednesday night is entitled Take the Money and Run and is a robbery-homicide investigation following a poker game. Time for another game of terminology bingo for viewers.
Captain Phillips
8:00pm, Sky Premiere
Tom Hanks found himself back in must-see territory with Captain Phillips, an incredible true story, a white knuckle thriller and a brilliant union between the actor and Bourne director Paul Greengrass. A mariner of 30 years standing, Phillips (Hanks) was captain of the MV Maersk Alabama when it was attacked by Somali pirates in April 2009 while en route to Mombasa, Kenya, and from the moment Hanks sees ominous blips on the radar the pace is relentless and your own anxiety increases by the minute. As he showed with his Bourne films and United 93, Greengrass is a master of both the unbearably edgy, hand-held set-piece and heart-rending human drama. Here both are combined in a story which interweaves the financial predicament of the working man with the will to survive life's worst. This is one of those rare films where repeat viewings do not lessen the tension, or fear as to how the story will conclude. Don't get left on the quayside.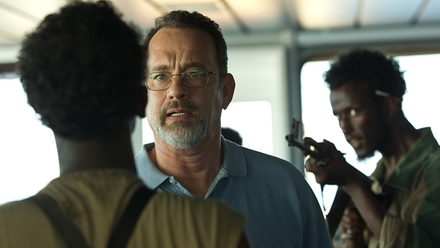 The Writing in the Sky
11:15pm, RTÉ One
As a tribute to the much-loved author Dermot Healy who passed away last month, another chance to see Garry Keane's excellent film about his life, work and home. With the Sligo coastline complementing the marvels in Healy's own work, this Arts Lives documentary features contributions from novelists Roddy Doyle and Patrick McCabe and the late Seamus Heaney, and is narrated by Sean McGinley, with an original score by composer Steve Lynch. It will tempt you to read or re-read one or all of Healy's books.