Emma Roberts and Zachary Quinto have been cast in the film Michael.
The actors join James Franco in director Justin Kelly's upcoming drama, which is based on a New York Times Magazine article called My Ex-Gay Friend.
The article by Benoit Denizet-Lewis centred on Michael Glatze, a Christian minister who rejected his homosexuality. Before becoming a pastor, he founded a gay youth magazine.
Franco will take on the role of the pastor, while Quinto will play his former boyfriend. Roberts has been lined up to star as the pastor's girlfriend.
Kelley told Variety: "This isn't just a story about an 'ex-gay'. It's actually a very relatable story about the power of belief and the desire to belong."
Gus Van Sant is executive producer on Michael, alongside Franco, Vince Jolivette, Michael Mendelsohn, Ron Singer and Scott Reed.
Roberts recently appeared alongside Franco in Palo Alto. She is currently filming the comedy-drama Ashby, while Heroes star Quinto is shooting Agent 47.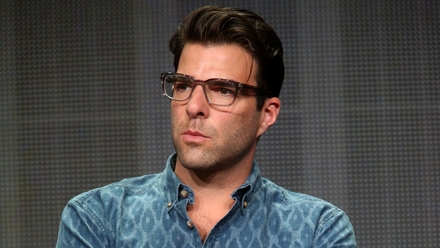 Zachary Quinto