Nadia Forde is "lucky to be alive" according to a spokesperson for the model and singer following a serious car crash on one of the UK's busiest motorways.
Nadia Forde was driving along the M40 motorway on Sunday, when her car flipped over six times. Nadia was driving her fiat 500 Abarth sports car when she lost control of the car and skidded due to bad weather.
She was treated for shock and minor injuries in a hospital in Warwick near Stratford-on-Avon in the wake of the accident.
A spokes person for Nadia, told RTÉ Ten "She is so lucky to be alive, her guardian angel was working overtime.
"The car just skidded as it was raining really badly and Nadia braked to try to control it and it spun out of control, flipping over. The car's a total write-off."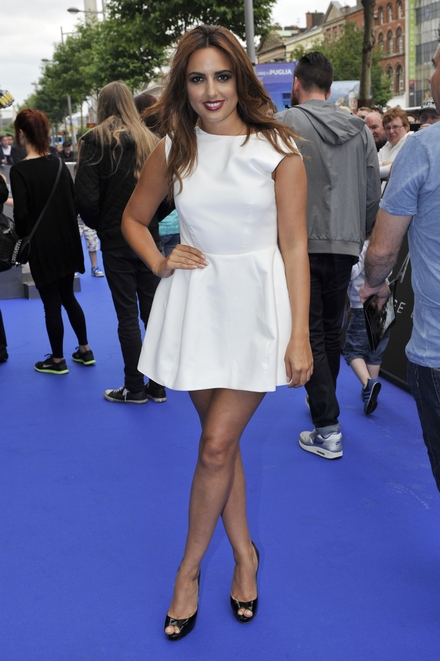 A passer by called emergency services after witnessing the accident.
She luckily was able to walk away from the car and was treated at the scene before being brought to hospital.
A spokeswoman for Nadia said, "She's doing ok, although she won't be driving for the moment.
"She knows how fortunate she is that the accident wasn't worse and she didn't even break a bone. It was one of those unavoidable things."