There are some new shows including Devious Maids on RTÉ Two; Ray Donovan returns to Sky Atlantic, while RTÉ One has a documentary about life on Dublin's O'Connell Street.
Devious Maids, 8.40pm, RTÉ Two
The latest offering from Marc Cherry, the man behind Desperate Housewives, this comedy-drama stars the wonderful Ana Ortiz (the gutsy sister in Ugly Betty) playing lead in a fun show about four Latina maids working for the wealthy, powerful and often unpleasant folk of Beverly Hills. The pilot is based on the Mexican TV series Ellas son la Alegría del Hogar. There's another new show before Devious Maids at 8.15pm, a comedy called Mom that focuses on three generations of a dysfunctional family.
The Street, 9.35pm, RTÉ One
A snapshot of Dublin circa 2014, this documentary meets some of the people whose lives revolve around Ireland's best known thoroughfare – Dublin's O'Connell Street. From new businesses opening up in NAMA-controlled buildings to the third and fourth- generation traders working to keep their businesses alive, this one-off investigates just what O'Connell Street means to people in this day and age. What is The Street like for those living, working, visiting or just hanging out in our capital city?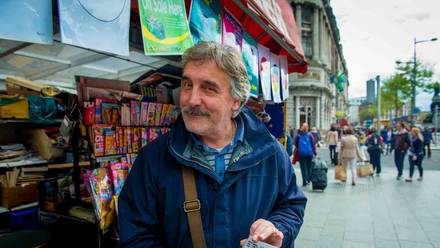 Ray Donovan, 10.00pm, Sky Atlantic
After a tasty first season Liev Schreiber returns to play the lead in this hard-boiled drama about a Boston thug-turned-fixer to Hollywood's rich and famous. Veteran actor Jon Voight was a delight as Donovan's murderous father Mickey. Season two begins in the aftermath of the shooting on the dock at the end of the first run, as the Los Angeles FBI start asking questions. Ray is losing control of the situation and needs his dad's help. But Mickey's in Mexico.