The great Bill O'Herlihy signed off from five decades of broadcasting with RTÉ after the World Cup Final on Sunday night - watch this special tribute video to the man and the legend.
RTÉ Director General Noel Curran said: "Bill O'Herlihy has been one of RTÉ's most outstanding broadcasters, and his contribution to Irish sports broadcasting has been enormous. He's also been a fantastic colleague - a gentleman to work with, professional, knowledgeable but also with a unique mixture of warmth and grit in his presentation style. It is no wonder he has been so highly regarded by viewers and colleagues alike. He will be greatly missed by all at RTÉ and we extend every good wish to him for his retirement."
John Giles said: "The first thing I'd say is that I hope he enjoys his retirement and I wish him well and good health, and I'd like to thank him for all the great memories over the years. Bill, like all people at the top of their game, made it look easy and it's anything but easy."
Eamon Dunphy said: "Bill is a fantastic broadcaster, one of the greats. He makes it look easy which, of course, it isn't. His great skill is his ability to listen and to decide what's important and what's not. He was our team captain and we will miss him terribly."
Liam Brady added: "He was always a great team manager; that's what we are, a team, and Bill managed us very well. He particularly looked after me as it was my first gig; John and Eamon were established and I had never done it before. He looked after me and I'm going to miss him."
The man himself said: "I've had a fantastic 49 years in RTÉ and been part and parcel in a very minor way in the development of television in terms of news features, current affairs and sport, and I leave with no regrets and very many happy memories."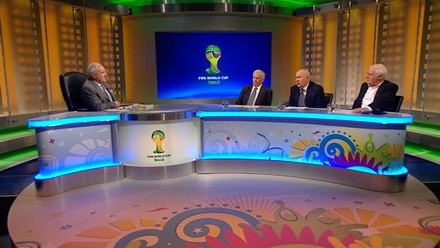 As anchor, team captain, sheriff and person on the street - Getting the best out of John Giles, Liam Brady and Eamon Dunphy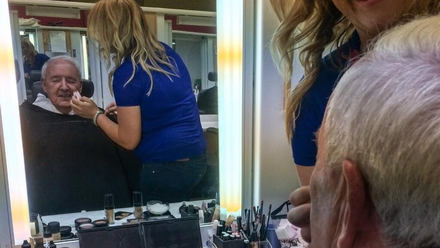 The donning of the warpaint!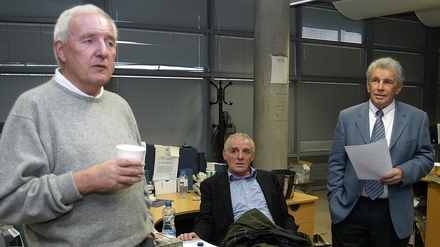 In their own Boot Room...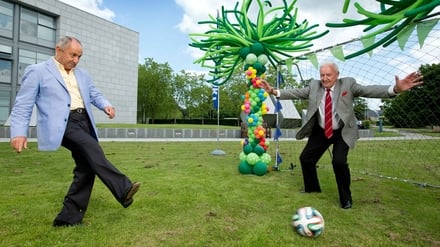 A World Cup warm-up with Ossie Ardiles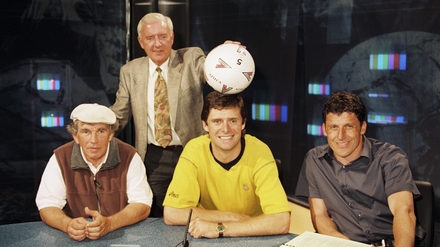 With John Giles, Niall Quinn and Andy Townsend for France '98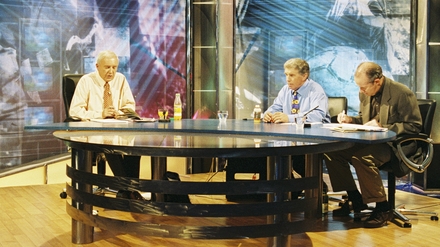 Euro '96 with John Giles and Liam Brady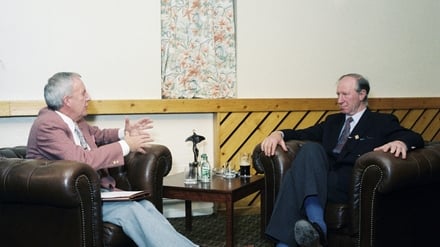 Interviewing Jack Charlton at the draw for USA '94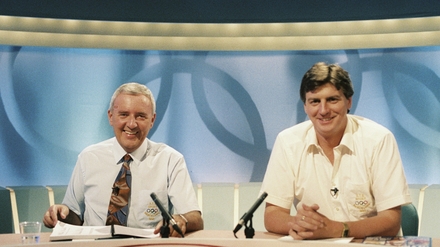 Synchronised smiling for the 1992 Olympics with Michael Lyster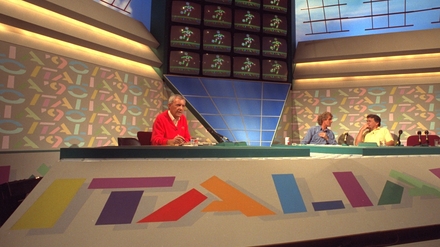 On a spaceship for Italia '90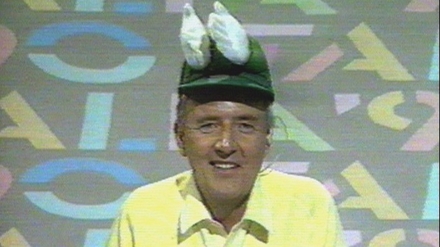 Capturing the national mood during Italia '90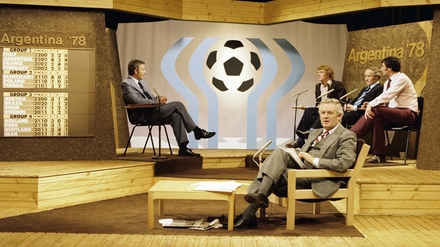 High up in a forest for Argentina '78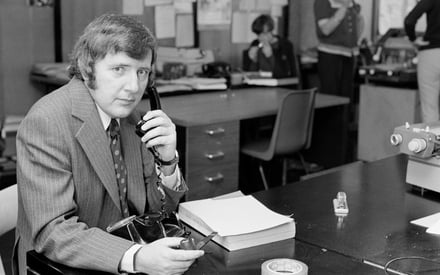 Pipe but no slippers - 1974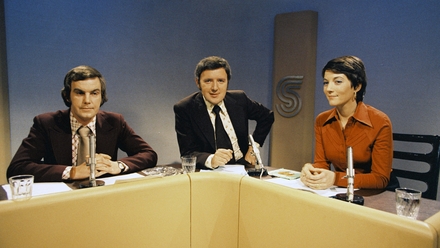 In 1972 with Noel Reid and Irene Fenton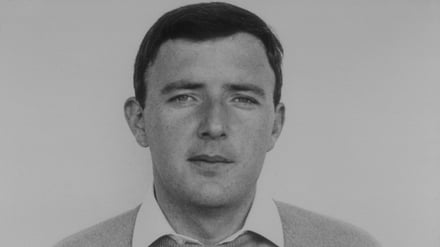 The young buck with greatness ahead...