Impressionist Oliver Callan starts his own show on RTÉ One, The Million Pound Drop returns to Channel 4, and there's a tribute to football analyst Alan Hansen on BBC One.
Callan's Kicks, 9.35pm, RTÉ One
Following a successful New Year's Eve TV special, impressionist Oliver Callan and his gang have been given the nod for a full run. The six-part weekly comedy sketch show will chart the events of the moment through mimicry and satire, with the focus on sending-up Ireland's array of celebrities, media, culture, sports stars and politicians. The new comedy series is the TV companion for Callan's Kicks, the RTÉ Radio One satire that succeeded the PPI award-winning Nob Nation.
The Million Pound Drop, 8.00pm, Channel 4
Davina McCall presents eight shows where contestants once again attempt to answer seven daunting questions correctly in order to stop one million pounds cash falling through the doors of the Drop. Each episode includes a specially-themed game that features unique teams taking on the challenge. There's a special blind date Drop, a generation gap game and a workplace special. There will also be some well-known faces including Jonathan Ross and Alan Carr, who want to win serious cash for charity.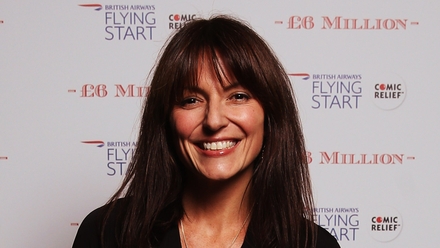 Alan Hansen: Player and Pundit, 10.35pm, BBC One
Central to the BBC's football coverage since 1992, Alan Hansen is bowing out after this year's World Cup. Here, Gary Lineker presents a personal and revealing tribute as Hansen joins friends, family and colleagues to look back at an illustrious career as a player and a pundit. There are contributions from Kenny Dalglish, Graeme Souness, Des Lynam, Jamie and Harry Redknapp, Jose Mourinho, Brendan Rogers, Gary Neville, Ryan Giggs, Paul Scholes, Mark Lawrenson, Alan's wife, Janet, and their children.