Football, fun and family are our selections for tonight.
2014 FIFA World Cup
8:00pm, RTÉ Two
After Tuesday's watch-through-your-fingers horror show, we're begging the football gods for a far less one-sided semi-final as Netherlands and Argentina do battle for the right to face the German juggernaut in Sunday's final. In what feels like fate, Argentina's talisman Lionel Messi is the last hope for the romantics, and it will be fascinating to see if this is a masterclass in the beautiful game or a bad education by two teams in the art of playing ugly. The losers will have to pick themselves up for Saturday's third place play-off which, given Brazil's humiliation, suddenly has a lot more significance than in competitions past.
Legally Blonde
9:35pm, RTÉ One
Reese Witherspoon gives her cutest performance as Elle Woods, the Beverly Hills princess who has just completed her degree in fashion when matters of the heart force a career rethink and a move to Harvard to study law. In style and tone, this ditsy and Day-Glo treat owes much to the 1995 comedy Clueless, but director Robert Luketic invests the storyline with enough emotion that you never feel you're just travelling from one gag to another. Through every misunderstanding and mix-up Witherspoon is great, managing to strike the right balance between innocence and ambition to create a great character that any age group can enjoy.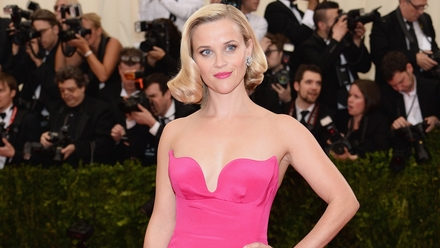 Britain's Youngest Carers
11:00pm, Channel 4
In this documentary, former JLS singer Oritsé Williams (pictured) meets six-year-old Ty-Reece, sisters Clare and Erin (16 and 14) and Josh, aged 13, and finds out about their daily lives looking after their parents. Williams knows all about the reality of their situations as he has cared for his own mother since he was a 12-year-old. Now he wants to raise awareness of young carers' sacrifices, bravery and resourcefulness. Thought-provoking TV - and a great reminder for us all that there is always someone in life who has it tougher.