Miriam O'Callaghan returns for the summer season with Saturday Night with Miriam on RTÉ One; The Tour de France 2014 spins into action on TG4; and two very hot quarter finals in the Fifa World Cup 2014, RTÉ Two - here are our highlights for tonight!
Saturday Night with Miriam, RTÉ One, 9.40pm
Miriam returns for the summer season with a new set and new producers. Tonight marks the start of the tenth season of her chat show for an eight week run of entertainment, showbiz, sports, current affairs, music and human interest stories. We kick-off with Hollywood star and proud Dubliner, Colm Meaney, and comedian and impressionist Mario Rosenstock, while teacher and model Sarah Jane Dunne talks about becoming the first traveller to reach the finals of Miss Ireland. Also: Ryan Sheridan performs the song Brendan O'Carroll personally commissioned for Mrs. Brown's Boys D'Movie.
Watch RTÉ Ten's interview with Miriam.
Fifa World Cup 2014, RTÉ Two, 8.30pm
Endgame approaches in what has been a dazzling tournament and today sees the remaining two Quarter Finals taking place. World power Argentina take the battle to an impressive Belgium, who have one of the best squads of the tournament (kick-off 5.00). Later, the much-fancied Dutch take on the smallest country left in the finals, Costa Rica - who have been the real revelation of the finals (kick-off at 9.00pm).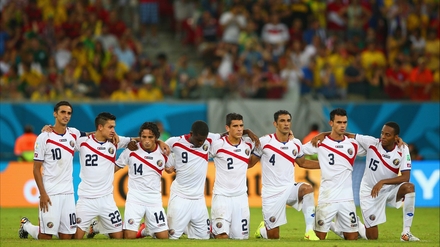 Costa Rica take on The Netherlands tonight at 9.00pm on RTÉ Two
Tour de France Beo 2014, TG4, 11.05am
TG4 brings you coverage of the most famous cycling race in the world. All three weeks of the Tour will be broadcast live on TG4 with an average of three hours of live coverage each day as well as a 30 minute highlights package every night that will include previews, cyclist profiles, results, interviews and reports. Commentary will be provided by Páidí Ó Lionáird and Pádraic Ó Cuinn. The Tour will also be broadcast live on www.tg4.tv and the website will also offer updates, statistics and other Tour data.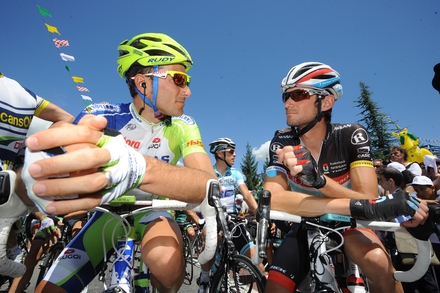 Aye op! It's the Tour de France
Alan Corr