Football, familiar faces and a furry creature are all part of our picks for tonight.
Keane and Vieira - Best of Enemies
10:00pm, RTÉ Two
If you missed this documentary when it was first shown on ITV and RTÉ before Christmas it's a must. And if you've already seen it, there's even more fun to be had with the body language and looking-back laughs on the second viewing, especially on a World Cup rest day. Endlessly quotable ("What was his biggest weakness? I don't think he was as tough as me"; "Having a great career doesn't mean you are a great player"), it sits down the two midfield titans of the first Premier League era to discuss matches, grudges, memories and a whole lot more, including their ultimate teams. Whatever the men's feelings about each other on the pitch, there's a whole lot of admiration in retirement - the two bounce off each other so well that you wonder why someone doesn't sign them up for another documentary. That'd make four jobs, Roy!
Criminal Minds
11:45pm, RTÉ Two
Back for a new series, and with a new face among the familiar ones: Basic Instinct star Jeanne Tripplehorn (below) as linguistics expert Dr Alex Blake. Season eight opens with the BAU travelling to Texas to try to catch a serial killer they believe is 'The Silencer'. The nickname comes from his MO of sewing his victims' mouths shut. Another day at the office, then – just make sure you leave the light on on the landing.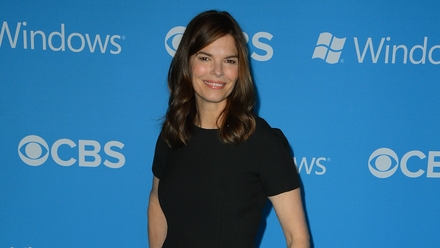 Dr Seuss' The Lorax
6:25pm, Sky Movies Family
Dr Seuss' cuddly curmudgeon and "legendary, slightly annoying" guardian of the forest should keep younger viewers hushed for 86 minutes – and at dinner time too! Weaved in between the fun, however, there's also a serious message about protecting the environment, the emptiness of consumerism and the importance of doing your best for those around you. Hmm, don't adults need that lesson more than the kids?