No footie so your best bet is to chill out with the start of the Beeb's annual coverage of Glastonbury on BBC One to Four; Graham looks back on his chatshow season (BBC One); and get sweaty with a doc on the history of the Tour de France on TG4.
Glastonbury, BBC One, Two, Three and Four, from 7.00pm
Live from Worthy Farm in Somerset, the Beeb brings you the most extensive coverage of the most famous music festival in the world across all four TV channels. The BBC will be broadcasting over 250 hours of radio, TV, red button and online streaming, with coverage from six key music stages.
The One Show kicks off the coverage at 7.00pm and live performances, interviews and reports continue over the whole mad weekend on BBC Three and BBC Four.
BBC Two will be the home of the big headliners from main Glastonbury, broadcasting some of the biggest acts and moments from across the weekend, with programmes presented by Mark Radcliffe, Lauren Laverne and Jo Whiley. Tonight's programme highlights will include Arcade Fire's performance on The Pyramid Stage.
BBC Three will provide a younger perspective on the festival. Presenters Greg James, Gemma Cairney and Jen Long will be on hand to bring Glastonbury to the BBC Three audience. The show will feature performances from Rudimental, HAIM and Lily Allen.
Across the weekend, BBC Four will also show performance highlights from some of the classic acts performing at the festival.
The Graham Norton Show, BBC One, 10.35pm
Even the undisputed King of Chatmandu has to take a holiday but before he heads off into the the Corkian flibbergibbet looks back on what has been quite a season. There and more recently, Brendan O'Carroll leaving Don Johnson speechless Julie Andrews, Tom Cruise, Matt Damon and plenty more, all this and the best dunkings and from The Red Chair.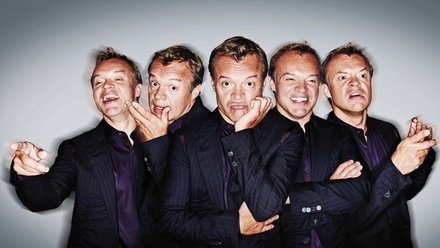 Graham looks back on the season as he takes his summer break
Tour de France - Srair an Ráis, TG4, 8.30pm
This documentary film tells the story of the Tour de France, an emotion machine that moves in the spotlight of its heroes.Ever since Henri Desgrange created it in 1903, the Tour de France has never ceased to inspire people and attract fans. The inter-war period celebrates its own heroes, such as Dédé Leducq, who was very successful. At the end of WWII, France's Louison Bobet jostles for first place with a tenacious Fausto Coppi, determined to restore the image of Italy. And, as the 50s draw to a close, Jacques Anquetil makes a spectacular rise to fame. From its heyday to the 60s, this documentary film tells the story of the Tour de France, an emotion machine that moves in the spotlight of its heroes.