The split at the legal firm finally happens on The Good Wife (11.20pm, RTÉ One), there's the last-ever episode of Josh Holloway's Intelligence (9.00pm, Sky 1), and the self-explanatory Meet the Mormons begins on Channel 4 (10.00pm).
The Good Wife, 11.20pm, RTÉ One
This outstanding legal drama continues its fifth and, so far, most dramatic season. Diane uncovers Alicia and Cary's plan to leave Lockhart/Gardner and start their own law firm. After revealing the news to Will, who takes it very hard, Alicia is fired along with all fourth year associates. A frantic pursuit of clients begins and Lockhart/Gardner imposes a restraining order on the new firm, preventing them from lobbying their biggest client, Chum-Hum. The fun is only starting . . .
Intelligence, 9.00pm, Sky 1
It's the second part of the season and series finale of this sci-fi drama that never really took off, despite starring Josh Holloway, aka Sawyer from Lost, as Gabriel Vaughn, a high-tech intelligence operative enhanced with a super-computer microchip in his brain. As the tale concludes, a wounded Gabriel ends up in his mother's house, which is handy as she's a former combat nurse. Mei Chen then reveals that a governor and possible Presidential nominee could be the target of an assassination attempt.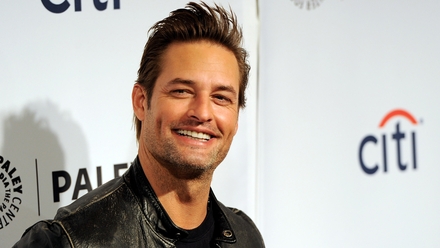 Josh Holloway
Meet the Mormons, 10.00pm, Channel 4
Mormon leaders in America have permitted the church's UK wing to open its doors to cameras. With unique access, this documentary follows 20-year-old Josh Field from Sussex as he gives up two years of his life to convert the people of Leeds. Mormons believe that every worthy, able young man should serve in this way. For Josh it's emotional and challenging as he must surrender entirely to church rules and as soon as his training begins he's banned from seeing family and friends.