In the World Cup, on RTÉ Two, Nigeria face Argentina and Ecuador face France. This Old Thing: The Vintage Clothes Show on Channel 4, is presented by Dawn O'Porter and TV3 looks at the death of Michael Jackson.
FIFA World Cup 2014
4.30pm, RTÉ Two
Darragh Maloney is joined by Eamon Dunphy, Liam Brady and Paul Clement as Nigeria face Argentina at the Estádio Beira-Rio at 5.00pm. At 8.30pm, Bill O'Herlihy is joined by John Giles and Kenny Cunningham for live coverage of Ecuador v France at the Estádio de Maracana. Kick-off, 9.00pm.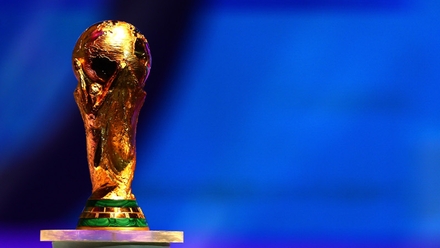 This Old Thing: The Vintage Clothes Show
8.00pm Channel 4
Dawn O'Porter loves clothes, but isn't a follower of fashion. She wants to prove to people hooked on the high street that buying way too many clothes is not the way to go. Dawn thinks it's better to fill your wardrobe with beautiful pieces that look great. Dawn takes Bristol girl Chevonne on an epic shopping trip to demonstrate how vintage is a great way to achieve individual style. Dawn also opens the doors to her sewing workshop, where a team of seamstresses and tailors are ready to patch, repair or completely reinvent old things. She is also joined by expert William Banks-Blaney, who travels the world finding high-end clothes from the past and dressing celebrities including Gillian Anderson and Nicole Scherzinger.
Michael Jackson
10.00pm, TV3
Forensic pathologist Dr Richard Shepherd investigates the death of Michael Jackson. The singer was plagued by complications from his many plastic surgeries, had two rare skin conditions and serious arthritis. His lungs were severely damaged, he had an enlarged prostate, and was still suffering the effects of a horrific accident that left him partially bald. Jackson had numerous drug addictions, but it was his battle against insomnia, however, that would ultimately cost him his life.