Football, food and funny business are our picks tonight.
2014 FIFA World Cup: Italy v Uruguay
4:30pm, RTÉ Two
If only Paul the Octopus was still with us... This could be the mother of all 2014 group game ding-dongs; the chances of a dour 1-0 affair seem remote. Either Italy or Uruguay will be going home afterwards, and it will be fascinating to see if Uruguay's love-him-or-loathe-him Luis Suárez can turn it on again as he did against England, or if Italy's own genius, Andrea Pirlo, will boss the whole game. Expect purring and frustration from the RTÉ analysts - and players going down faster than gunfighters in a Western after the 5:00pm kick-off. Japan v Colombia coverage begins at 8:15pm, with kick-off at 9:00pm.
Kitchen Hero: Rediscovering the Irish Kitchen
8:30pm, RTÉ One
The Hero heads out on his own hero pilgrimage, to find out more about the life and work of that legend of Irish food writing, Theodora Fitzgibbon. There won't be coconut milk or lemongrass in sight as Donal Skehan goes back to basics to make recipes and learn skills that today's younger cuisine connoisseurs have either forgotten or don't know at all. Judging by the recipe running order, they could well be adding a few 'new' signature dishes to their repertoires.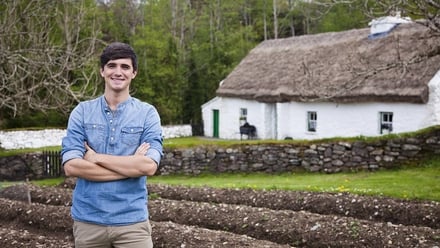 MacGruber
11:35pm, Film4
Even today the sight of a mullet and a body warmer are enough to get some men of a certain age welling up as they think back to Saturday evening TV and the show that made The A-Team look like a shower of blowtorch dependent gurriers, MacGyver. Some tears may also fall watching MacGruber, but hopefully for very different reasons: it's a merciless spoof of 1980s tough guys which, unlike its chiselled-jaw inspiration, always aims below the belt. Will Forte plays the titular 'hero' who's out to save the world - if only the powers that be had the intelligence to realise he's actually the greatest threat to it. If you're in the mood for slapstick, stupidity and a sex scene featuring Mr Mister's Broken Wings then this is the film for you.