Wimbledon is back, singer/songwriter John Spillane helps out on The Family Project, while it's the season finale of Modern Family
Wimbledon 2014
11.30am, BBC Two/1.00pm, TG4/1.45pm, BBC One
Anyone for tennis? Forget about jumpers for goalposts, mid summer's always been signalled by the racket from Wimbledon. The sky finally fell in last year when Britian got itself a first Men's Singles' title in nearly a century. Can Andy Murray retain the trophy? As for the ladies, it seems to be between the in-form Maria Sharipova and the current world number one and five-time Wimbledon winner, Serena Williams.
Modern Family
8.30pm, Sky 1
Underneath it all, this show is almost Cosby Show-cuddly at heart, but the writing remains sharp after five very successful seasons. Everything that could go wrong has for Mitch and Cam and their disastrous big day so here's the likely happy ending in this season closer. It begins optimistically enough when Pepper manages to find a new venue, only for the couple to once again be kicked out and, consequently, forced to hold the ceremony at home.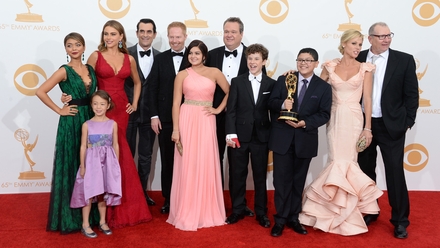 The Family Project
7.30pm, RTÉ One
16-year-old Declan O'Brien lives in Loughrea, county Galway with his family. He's been frustrated by undiagnosed difficulties throughout his education and recently dropped out of secondary school. His parents are also early school leavers and want a better life for him, but are running out of options. Enter John Spillane, a straight-talking singer/song writer, who sets out to convince Declan about the merits of finishing what you started. John is convinced that Declan can get back on track.