Soccer, superheroes and skyscrapers are our selections for tonight.
2014 FIFA World Cup: Spain vs Chile
7:30pm, RTÉ Two & BBC One
Even without the shaving foam, it's been a brilliant tournament so far and tonight could be the best night yet. After their drubbing at the heads and feet of the Dutch, this is a must-win game for Spain, but Chile will fancy that they can inflict another shock on the shellshocked. Kick-off is at 8:00pm. The match is followed by another potentially epic ding-dong in the 11:00pm match on RTÉ Two and ITV as Cameroon and Croatia go in search of their first points - Brazil's draw with Mexico on Tuesday night has really piled the pressure on. Good weather and late night football: can life really get any better?
The Dark Knight Rises
6:05pm, Sky Movies Sci-Fi/Horror
If you've had your fill of football for one evening, then here's a chance to get reacquainted - or even watch for the first time, lucky you - with the must-see of Summer 2012. From the moment the black-and-white Warner Bros logo eerily appears on screen, right through to the end credits two-and-three-quarter hours later, this is the wildest of rides that instils both childlike wonder at its scale and stunts and a very adult sense of doom through its story and themes (terrorism, greed, the gulf between rich and poor). From film noir to war movies to Biblical epics and the silent era, director Christopher Nolan melts genre treasures into a new crown and pays tribute to the classics that have inspired him as both man and boy. The upcoming Batman vs Superman: Dawn of Justice really has its work cut out.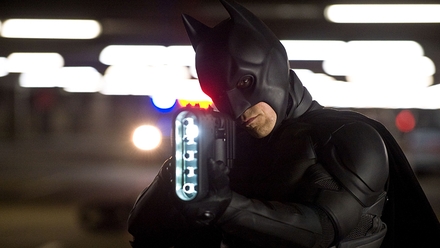 Lón sa Spéir
9:25pm, TG4
For documentary fans in need of a fix here's a welcome re-airing of a fascinating true story - and there's an Irish dimension. Lón sa Spéir (Men at Lunch) examines the background to that much-copied 1932 photograph of 11 work-men seated on a girder above Manhattan, as they take a break from building the Rockefeller Center. In 2007, a framed copy of Lunch Atop a Skyscraper - as it was captioned in the New York Herald Tribune at the time - was spotted in Whelan's pub, Shanaglish, Co Galway by film-maker brothers Eamonn and Sean Ó Cualáin and so an adventure began. We won't spoil the rest of the story... Enjoy!