The first trailer for James Franco and Seth Rogen's upcoming action comedy The Interview has premiered online. Watch it here - prepare to laugh!
The Interview is the latest collaboration from Seth Rogen and Evan Goldberg following their previous hits This Is The End, Superbad and Bad Neighbours.
This time around we see Pineapple Express stars Franco and Rogen playing a television host and producer attempting to assassinate North Korean leader Kim Jong-Un.
Franco shared a snap of the movie poster to his Instagram account earlier today with the caption: "THE INTERVIEW TRAILER! Wsup now, beeeetches?"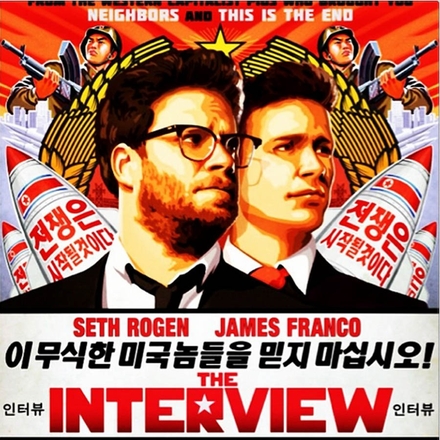 It was on the set of The Interview that the pair created their parody video for Kanye West's Bound 2.
The Interview is set for release in on October 29.
RTÉ is not responsible for content on external websites