Madeline Mulqueen, fiancé of Transformers star Jack Reynor, reveals to RTÉ Ten that their wedding might not happen for a couple of years.
Madeline Mulqueen is one of the luckiest ladies in Ireland, not only is she one of Ireland's most in demand models, with designers clamouring to dress her, but she is also engaged to Ireland's hottest (and we mean that in every sense of the word) movie star, Jack Reynor.
Speaking to RTÉ Ten at the launch of Three's Enjoy Data Responsibly campaign, the 23-year-old Limerick native revealed that she wants to keep plans for their wedding simple and hints it may be a couple of years before they tie the knot.
She said: "For me I am easily pleased, I don't know if that's a good thing or a bad thing, but I plan on keeping it simple and obviously we are trying to keep as much of it as we can to ourselves.
"In a way I think I like something now, but will I like it in a year or two or however long it is going to be so there is that thing where I am planning ahead, but also keeping my options open."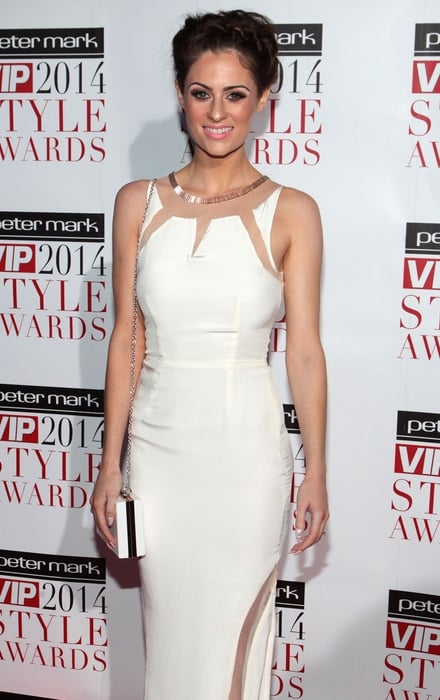 Madeline and Jack will be spending a lot of time together over the summer as she will be accompanying him at premieres around the world for his next movie, Transformers: Age of Extinction.
Outside of Ireland Jack is still relatively unknown, but this is about to change when the highly anticipated movie, which also stars Mark Wahlberg, is released this summer. Madeline will be by his side as he takes his spot in the limelight and she tells RTÉ Ten she will be wearing as many Irish designers as she can as she walks red carpets around the world.
She revealed: "The Transformers tour starts in two weeks - it's pretty exciting! We haven't seen the movie yet and neither has Jack.
"It's a nice end to end to all last year. We were away all last year filming it so it is a time celebrate.
"We are going to so many cities like Hong Kong, Tokyo, around Europe and stuff. There are a lot of places we are going to that are my bucket list and I literally have a list of things to do everywhere we go. I can't wait.
"I will be wearing a lot of Irish designers – I am bringing Irish designers to the world, I can't wait!"
RTÉ is not responsible for content on external websites