There's more mayhem in Game of Thrones, it's goodbye to The Island with Bear Grylls and it's clan photo time on Modern Family.
Game of Thrones, 9.00pm, Sky Atlantic
We're already up to the eighth and third-last episode of season four and the word on this latest trip to Westeros is that, while Mole's Town receives some unexpected visitors, insatiable sadist Ramsay tries to prove himself to his father - which can't be a good thing. The game could also be up for Littlefinger when his motives are questioned, not to mention Tyrion, whose fate is decided. The only thing you can take for granted here is death.
The Island with Bear Grylls, 9.00pm, Channel 4
In this final episode the men enter their fourth week of living on the island with the group hungry and divided. As island life starts falling apart, the men's bodies and minds are beginning to show the strain of the experiment. Even when a stingray arrives in the fishing nets, arguments follow close behind. To put an end to the crisis, the group call an election for an island leader. But not everyone appears ready to back the new chief.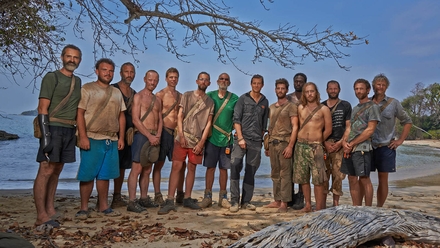 Modern Family, 8.30pm, Sky 1
Gloria steps up to organise the family photo shoot. Before that, Phil gets into a tizz after tracking down Carly Simon's Nobody Does it Better, the song to which he lost his virginity. The trip down memory lane makes Phil feel guilty, like he's cheating on Claire, so he attempts to dispose of the single. Claire then accuses Cam of being too snobby to accept her daughters' hand-me-downs, while Jay enters his beloved Stella into a dog show.