The Munster Hurling Semi-Final sees Tipperary meet Limerick (3.30pm, RTÉ Two) while on The Meaning of Life (10.35pm RTÉ One) multi-millionaire Seán O'Sullivan talks to Gay. Quirke, starring Gabriel Byrne continues on BBC One at 9.00pm.
The Sunday Game Live, 3.30pm, RTÉ Two
Michael Lyster is joined by Cyril Farrell and Eddie Brennan for live coverage from Semple Stadium, Thurles as Tipperary take on reigning Munster champions Limerick in the Munster Senior Hurling Championship semi-final. Commentary from Ger Canning and Michael Duignan. Throw-in, 4.00pm. Later that evening catch The Sunday Game at 9.30pm on RTÉ Two. Des Cahill and his guests discuss the highlights and lowlights of the weekend's Football and Hurling Championship action. These encounters include Limerick v Tipperary in Football from Saturday night, Tipperary v Limerick in Hurling, and Fermanagh v Antrim in the Ulster Senior Football quarter-final.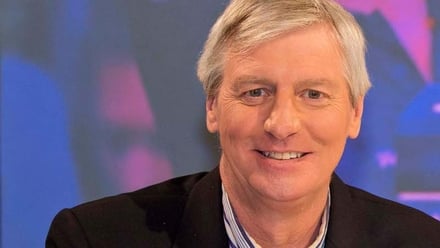 Michael Lister
The Meaning of Life, 10.35pm RTÉ One
Irish American ex-Dragon Seán O'Sullivan has made hundreds of millions, not only through his own IT designs - he coined the term "cloud computing" and invented map apps for mobile phones - but also through venture capitalism. He was raised in poverty by a devoutly Catholic mother, and he tells Gay Byrne (pictured with Seán) that he is more interested in values than profits. O'Sullivan says that he spends his life trying to give back to the world more than he takes from it.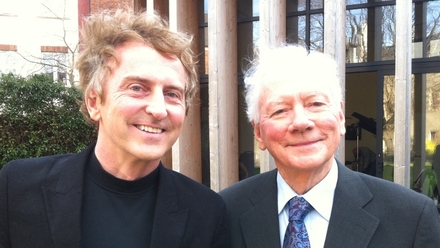 Seán O'Sullivan with Gay Bryne
Quirke: Silver Swan, 9.00pm BBC One
It is early 1957, and the Griffin family has been blown apart since the revelation in Boston that Quirke is Phoebe's natural father. Quirke is drinking heavily and his brother Mal (Nick Dunning) and Sarah's marriage is on the rocks. Quirke and his adoptive father - the formidable Judge Garret Griffin (Michael Gambon) are estranged - and Phoebe (Geraldine Somerville) defiantly takes up with a louche and dangerous young man called Leslie White. Quirke investigates two apparent suicides, one a well-to-do society woman, the other the wife of his former student.