Nail-biters and rib-ticklers are your viewing options tonight.
The Supervet
8:00pm, Channel 4
It's the last episode of the current series - and what a jaw- dropping, lump-in-throat must-see it has been. Noel Fitzpatrick (above) is to the rescue once again when 12-year-old cat Pixie is knocked down. Noel has just the thing - a bionic implant. There's another challenge with a Great Dane called Ellie, who needs the pressure relieved on her spine. Special scaffolding, we're told, is just what Noel has in mind.
24: Live Another Day
9:00pm, Sky One
We're up to episode five (of 12), and with Jack in custody, it's hero time for an unlikely team: Chloe and Kate. As they try to stop the attack on London, they get a lucky break - but has it come too late?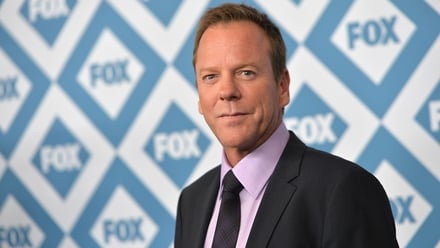 Episodes,
11:20pm, BBC Two
In tonight's, well, you know what, Matt wants Sean and Beverly to kill him off Pucks! because something better seems to have appeared on the career radar. Castor, meanwhile, is deep in bad ratings and mental gloom. And could romance be about to really fire up again elsewhere?