Newlyweds Kim Kardashian and Kanye West have reportedly landed in Cork for what is expected to be a quiet five-day honeymoon.
According to reports, the couple's private jet arrived in Cork Airport yesterday (May 25) following their wedding in Florence, Italy the day before.
It is not yet known where they are staying while in Ireland although it is rumoured that the acclaimed rapper and his reality TV star wife are residents in the five-star 17th century country manor Castlemartyr Resort.
However, a spokesperson for the resort told RTÉ Ten that they could "neither confirm or deny" whether the couple were staying there.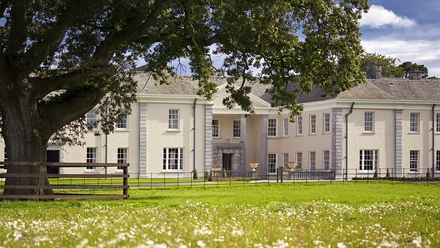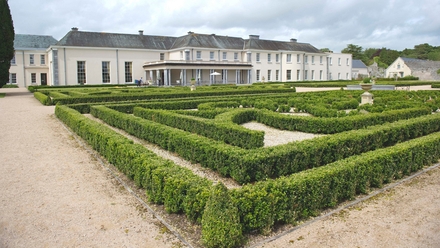 Their wedding festivities kicked off last week when the couple, and the entire Kardashian clan, touched down in Paris where they enjoyed some sightseeing, a private tour of the Palace of Versailles with their wedding guests, and a dinner party at Valentino's estate in the French countryside.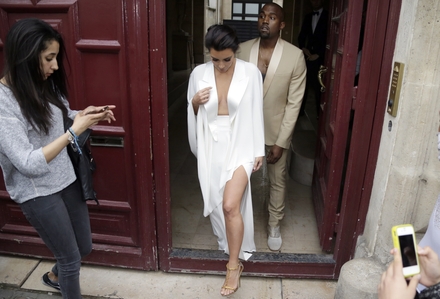 Kim and Kanye were spotted leaving their Paris residence on May 23.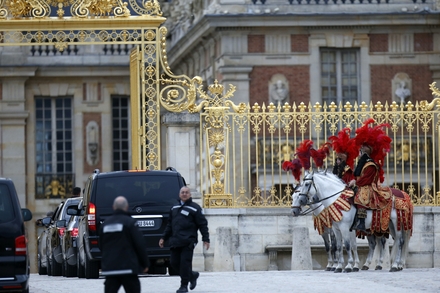 The wedding guests arrived at the Palace of Versailles for a private tour.
Kim sisters Khloe Kardashian and Kendall Jenner posed with designer Valentino
The nuptials then took place in Florence at the Forte di Belvedere with their closest friends and family in attendance. John Legend and Chrissy Teigen, director Steve McQueen, Serena Williams, Alexander Wang, Franca Sozzani, Big Sean and Balmain creative director Olivier Rousteing were among the famous faces that joined "Kimye" on their big day.
Kris Jenner posted an image of Kim with Givenchy designer Riccardo Tisci
John Legend is said to have sang at the wedding with Lana Del Rey performing after dinner, her presence thought to be a gift from Kanye to his new wife as her single from The Great Gatsby soundtrack, Young and Beautiful, is Kim's favourite song.
In a speech that reportedly lasted 20 minutes, Kanye is said to have discussed the downside to fame saying, "They feel like it's ok to put you on tabloid covers to sell your image, to use you in an SNL spoof. We don't negotiate, we're not like that, we're not stupid.
"The Kardashians are an industry! At this table . . . the combination of powers . . . can make the world a better place. The most remarkable people of our time."
Kanye is said to have described Kim as "The ideal celebrity, the ideal art" and that he is excited about "spending every day of my life with Kim."
A source told Us magazine that none of the guests were surprised that Kanye made multiple speeches throughout the event saying, "We all knew those would be coming. It would have been disappointing if it didn't happen."
Another source added, "It was just the most perfect night. And for all the talk about it being over the top or crazy - it really wasn't. It was just the most beautifully put together, chic, intimate celebration. I don't think anyone will forget it."